Welcome Beautiful Soul.   
Thank You so much for visiting my blog.
Lauren Kinghorn at 49.  New and Improved.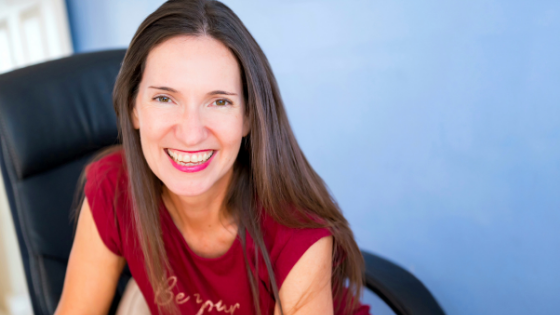 At 49, I am the happiest and most relaxed I've ever been. 
I've been through my own mindful metamorphosis over the last few years and now mentor mavens to do the same.
I work from home as a Transformation Coach and Digital Entrepreneur in our little corner of paradise in Cape Town, South Africa.
I help powerful women turn their midlife crisis into a spiritual awakening so they can claim their highest calling, be who they came to be, say what they came to say, and make their mark on the world. 
I'm happily married to Daniel and blessed to have a lovely bonus daughter, Skyler, who is 18, and a lively son, Benjamin, who is 8.
Every day I feel deeply grateful to live the life I get to lead.  
I love the freedom of savoring life at my own pace in this magnificent place.

Lauren Kinghorn – Morning Routine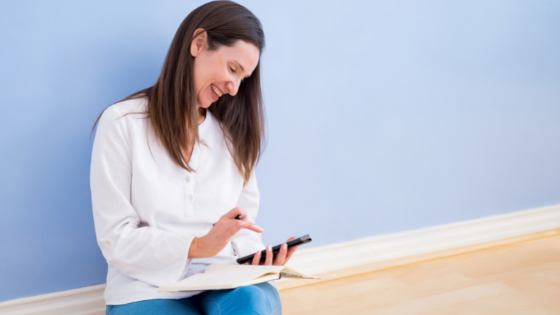 I usually start out my day with meditation or visualization around 5 am, sometimes earlier.
I'll do a guided meditation by someone awesome like Sara Raymond of The Mindful Movement or Mary Kate.
Or by simply just lying in bed a little longer after I've woken up and focusing on breathing love in and out for about 15 minutes.
Then I'll sit with my morning cup of coffee and vegan rusks and write down the first 10 or 20 blessings that pop into my mind and why I'm so grateful for each one.
Something like this…
I'm so happy and grateful I switched to a plant-based lifestyle because I feel so incredibly healthy and energetic.
I'm so happy and grateful for this cup of coffee because it was so sweet of Daniel to make it for me and it tastes delish.
I'm deeply grateful to be Benjamin's Mom because he wakes up happy every single day. 
And so on… 
After the school run, I'll go for my beautiful morning walk with our pup on a beach somewhere between his school and home.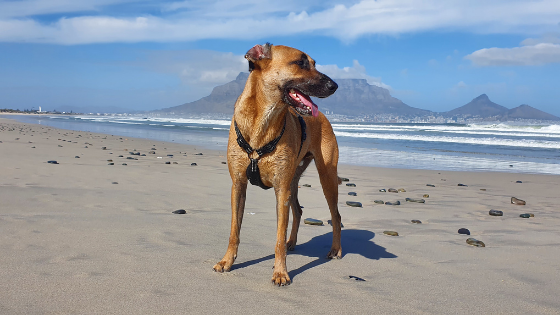 As I breathe in the fresh sea air, I say Thank You with each step.
When I get home, I'll do some housework and make my breakfast.  My favorite morning meals at the moment are…
One whole ruby grapefruit with half a cup of blueberries. Sometimes I'll add strawberries, grapes, pineapple, or clementine, whatever's in season.
Oats, raw mixed nuts, ground flaxseed powder, blueberries, and soya milk (sometimes I'll add a banana or raisins)
Rye bread with avocado hummus or fresh avocado, lemon juice, and sprouts
After all this deliciousness, I'll be ready to play in my business by around 10 am.
I like to schedule only one coaching session or treatment a day at 10 or 11 am because by 1 pm I'm off to school again and back in the Mommy-saddle for the afternoon.
Lauren Kinghorn – Digital Entrepreneur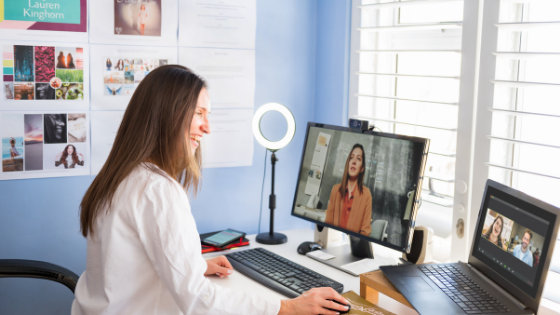 For the first 2 years of my son's life, I was happy to be a stay-at-home Mom.  We did all kinds of fun things together and had a blast.
When my son turned 2, I could see he needed more stimulation – and so did I.
So he started playschool and I started writing a book and blogging.
In the last 5 years, I built an online media business as a Digital Entrepreneur.
I created:
4 niche websites
3 YouTube channels
3 podcasts
I became best-known as the Founder of Inspiring Mompreneurs and Happy Human Pacifier.
My latest online brand is Fempreneurs Unite.
Lauren Kinghorn – Teaching A Course in Miracles
Yet my proudest recent achievement is publishing a lesson a day, every day for a year,  from the enlightening book A Course in Miracles.
Responding to the call to teach A Course in Miracles transformed my life in so many ways.
Here's the New Years' gift I created for my viewers and listeners –  these are as many I Am Affirmations as I could find in A Course in Miracles.
Lauren Kinghorn – Health and Healing
I was a Massage Therapist in my twenties and already had a number of healing modalities under my belt:
Aromatherapy
Swedish Massage
Reflexology
Shiatsu
Polarity Therapy
Reiki
Quantum-Touch
Emotional Freedom Technique (often called EFT or Tapping)
After teaching A Course in Miracles, I began to feel called to do my healing work again so I started offering treatments and EFT sessions again.
On the 9th of October 2020, I made the decision to transition to a wholefood plant-based diet.
I did this primarily to have vibrant health but I've slimmed down to what I weighed in my twenties and there have been other inner shifts too.
Be Your Own Kind of Beautiful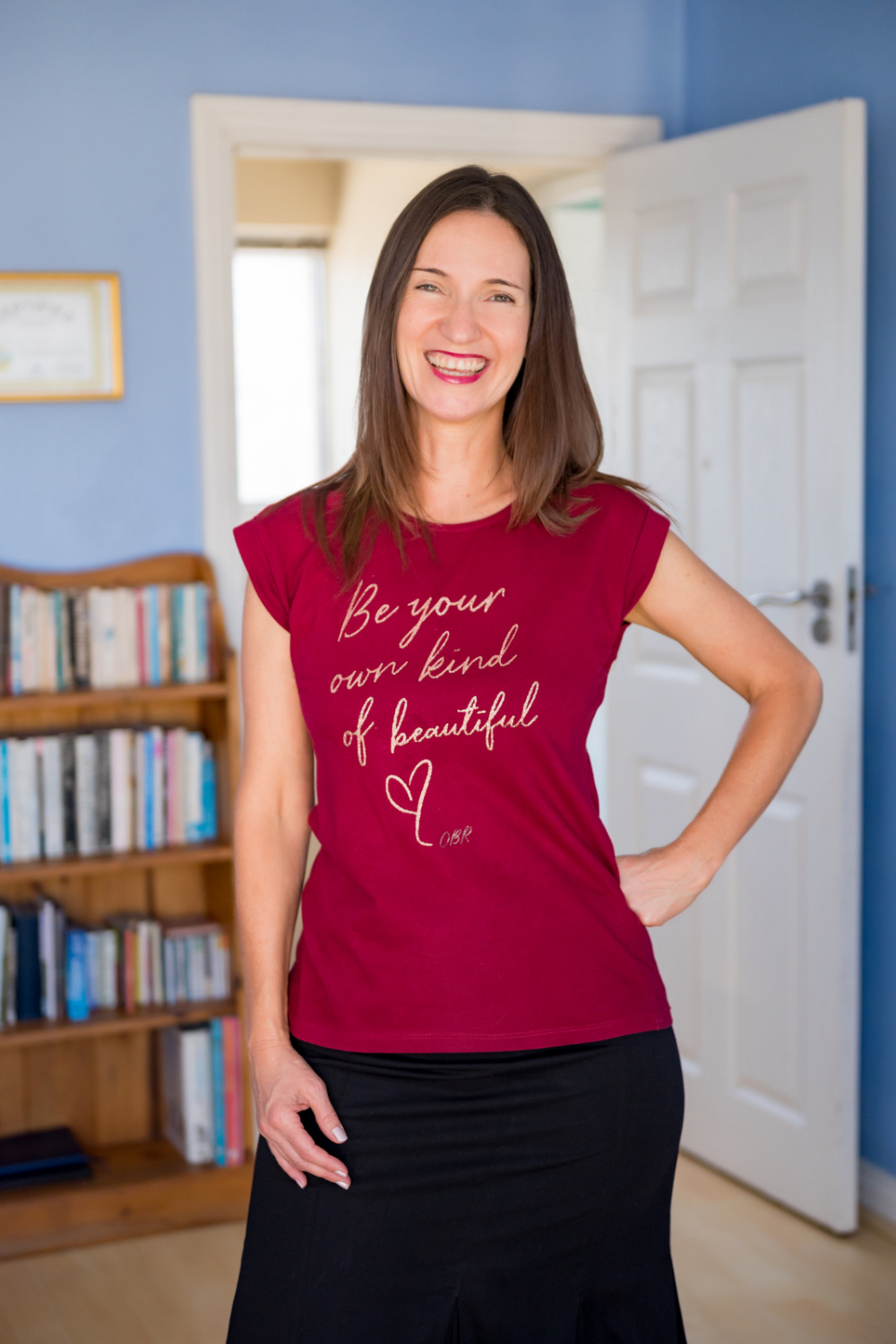 Photos of Lauren Kinghorn captured by Lee van Huyssteen of Belle Lumière Foto
Lauren Kinghorn – Transformation Coach
In 2021, I did some intensive courses in Law of Attraction, Hypnotherapy, and Transformation Life Coaching.
On the 1st of January 2022, I became a Transformation Coach.
I serve the powerful women I once served at Inspiring Mompreneurs and Fempreneurs Unite (and others) in a new capacity. I now mentor mavens who are immersed in a midlife awakening to gently transform their lives and experience a mindful metamorphosis of their own.
Schedule a meet and greet with me if this resonates with you. If you, too, feel called to deepen your relationship with your Divine Self and see where that takes you.