Thank You so much for visiting my site and welcome!
About Me
I work from home as a digital entrepreneur in our little corner of paradise in Cape Town, South Africa.
I'm happily married to Daniel and blessed to have a lovely bonus daughter, Skyler, who is 17 and a lively son, Benjamin, who is 8.
And virtually every morning I get to do this with our sweet puppy, Lucky…
 

View this post on Instagram

 
Every day I feel deeply grateful to live the life I get to lead.  
As I breathe in the fresh sea air, I say Thank You with each step.
I love the freedom of savouring life at my own pace in this magnificent place.

My Morning Routine
I usually start out my day with meditation or visualisation around 5 am, sometimes earlier.
I'll do a guided meditation by someone awesome like Mary Kate or Sara Raymond of The Mindful Movement or just simply by lying in bed a little longer after I've woken up and focusing on my breath for about 15 minutes.
Then I'll sit with my morning cup of coffee and write down the first 10 blessings that pop into my mind and why I'm so grateful for each one.
Something like this…
I'm so happy and grateful I switched to a plant-based lifestyle because I feel so incredibly healthy and energetic.
I'm so happy and grateful for this cup of coffee because it was so sweet of Daniel to make it for me and it tastes delish.
I'm deeply grateful to be Benjamin's Mom because he wakes up happy every single day.  And so on… 
After the school run, I'll go for my beautiful morning walk with our pup on a beach somewhere near school or home.
And then I'll make my breakfast. My favourite breakfasts at the moment are…
One whole ruby grapefruit with half a cup of blueberries. Sometimes I'll add strawberries, grapes, pineapple or clementine, whatever's in season.
Oats, raw mixed nuts, flax seeds, blueberries and soya milk (sometimes I'll add a banana or raisins)
Rye bread with a whole avocado, lemon juice and sprouts
After all this deliciousness, I'll settle in to do some work on my online business.
How Did I Become a Digital Entrepreneur?
For the first 2 years of my son's life, I was happy to be a stay-at-home Mom.  We did all kinds of fun things together and had a blast.
When my son turned 2, I could see he needed more stimulation – and so did I.
So he started playschool and I started writing a book and blogging.
Over the last 5 years, I've become a Digital Entrepreneur.
I've created:
3 niche websites
3 YouTube channels
3 podcasts
My proudest recent achievement is publishing a lesson from A Course in Miracles every day for a year.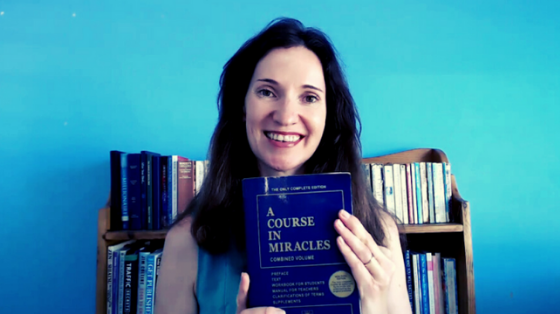 Here's the New Years gift I created for my viewers and listeners –  these are as many I Am Affirmations as I could find in A Course in Miracles.
In the past 5 years, I've built this website and two thriving Mom Blogs,
I'd like to help you become a Digital Entrepreneur
Would YOU also like to progress from a Stay-at-home Mom
to a Work-at-Home Mom,  Mompreneur or Digital Entrepreneur?
 To YOUR Success
– Lauren Jean Kinghorn