Do Bloggers Earn Income Blogging?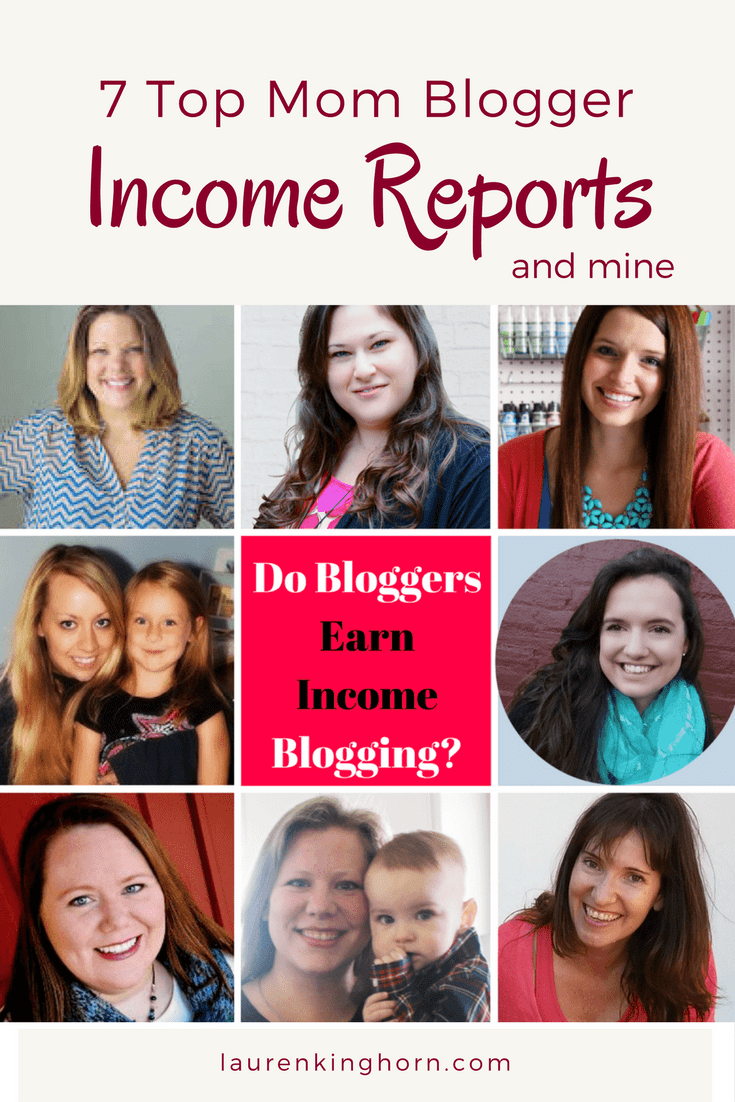 YES!!!  Is it instant?  Nope!!   As with all entrepreneurial pursuits, it usually takes quite a while before bloggers start earning a living wage.
I've been researching income reports of Mom Bloggers for a few weeks and decided it's time I compiled my first one. You can scroll down to read it only if you promise not to laugh.
But first, here are some of my favourite Mom bloggers who make a small fortune online and happily share their Income Reports.
7 Top Mom Blogger Income Reports
Affiliate Disclaimer: I get commissions for purchases made through links in this post.
1. The Busy Budgeter
Rosemarie Groner's last published personal Income Report was in January 2017. She made $ 86,438,83.  Here's a quick breakdown:
Nearly $60,000 – Sale of her own Products
Nearly $20,000 – Affiliate programs
Nearly $5,000 from Advertising
$3,600 from Sponsored posts
Rosemarie's Products: Top Seller: The 90 Day Budget Boot Camp Workbook, plus The Pinterest Strategy Guide and The Core Affiliate Strategy
You can access all her Income Reports here.  Rosemarie mentioned in June 2017 that her blog is now generating around $100,000 a month.
One thing I love about Rosemarie's income reports is that she encourages you to share your own reports in the comments below her income reports.   Rosemarie, we love you for this!
In June 2017 she took this approach of helping new bloggers get their income reports out to her audience one step further.  Instead of publishing her own income reports, she's now publishing Reader Income Reports and offering feedback and actionable advice to new bloggers to help them increase their income. Here's her first one.  
2. Sarah Titus
Sarah Titus made $75,226.10 in July 2017, nearly $70,000 was from her online store.  Here's the breakdown:
$ 69,707 – Sale of her own Products
$4,137.15 – Affiliate Commission
$ 1,026 – Miscellaneous Income
$ 355.95 – Network Marketing (passive income)
Her most popular products are The Honest Bloggers Bundle, First Day of School Signs and 18 Month Monthly Calendars.
What's really cool is that Sarah Titus offers bloggers the opportunity to make 40% Commissions selling her products as an Affiliate. There's a link to join as an Affiliate at the bottom of this page, her online shop.
3. Just a Girl and Her Blog
Abby Lawson is no longer Just A Girl and her Blog. Her blog has become a family business incorporating her husband and full-time partner, Donnie and her sister, Brittany who helps with Social media.
The Lawson's have stopped publishing Income Reports, their final reported earnings were  $41,700 in December 2016 and their highest income month that year was October when they earned $ 51,803.  Here's the breakdown for October:
$32,642 – Affiliate Income
$19,161 – Product Income
You can find a list of all their income reports here.  Their Top Selling Product by far is Building A Framework e-book and course.
4. Single Moms Income
Alexa Mason publishes Quarterly Income Reports on her website and sends monthly reports to her email subscribers. Her best ever month was April 2017, when she earned $13,185.14.
Nearly $ 9,000 – Affiliate Commissions
$ 2,177.02 from Advertising
$ 1,800 – Sponsored Posts
$ 300 – Freelance
Alexa is very clear about the fact that it's taken her 5 years to get to this income. I love that she publishes an annual timeline to show how her site has grown over the years:
5. Caroline Vencil
Caroline Vencil has been blogging full time since February 2016 and she made $ 9,665 in June 2017.   Here's the breakdown:
$ 5,095 – Affiliate commission from a long list of Affiliate Programs
$ 2,674 – from the sale of her own products
$ 1,892 – from Advertising
I think this is phenomenal income considering Caroline only started her blog in August 2015.
Caroline is a teen Mom who got married when she was 20. She blogs so she can stay home with her 3 children.
Her Top Selling Product by far is Pinterest Group Board Master.
6. Inspired Bloggers University
Tabitha Philen's last published income report was in June 2016 when she earned $ 3,182.28 documenting May's income. She earned a lot more in April, so I've focused on her May 2016 Income Report where she earned $6,845.44. Here's the breakdown:
$ 3,730.75 – InspiredBU Product Sales
$ 2,669.24 – Meet Penny Advertising
$ 328.24 – Meet Penny Affiliate Earnings
$ 108.02 – Meet Penny Product Sales
$ 8 – InspiredBU Affiliate Earnings
I absolutely love this info Tabitha shared in her June 2016 Blogger Income Report:
If you have an average of 50,000 page views a month, you could be receiving:
$400 to $500 a month from Adsense (with specialized topics earning more)
$600 from three sponsored posts a month
$100+ a month in affiliate sales
Tabitha also has brilliant post here: How Much Money Do Bloggers Make?  You can find all her Income Reports here.
7. A Modern Homestead
Victoria Pruett doesn't publish official income reports, but she has been sharing her income ever since she started treating A Modern Homestead as a business.  In her latest post, How I Retired my Husband she passionately tells how she's now earning $5000 from a small blog (65,000 page views) in only 10 hours a week.  Victoria gives the breakdown in percentages:
45% – Sale of her own Products
35% – Affiliate Sales
20% – Advertising
Don't miss our interview with Victoria on Inspiring Mompreneurs.  I also reviewed her fabulous book, Make Money Blogging at Any Level.
My First Income Report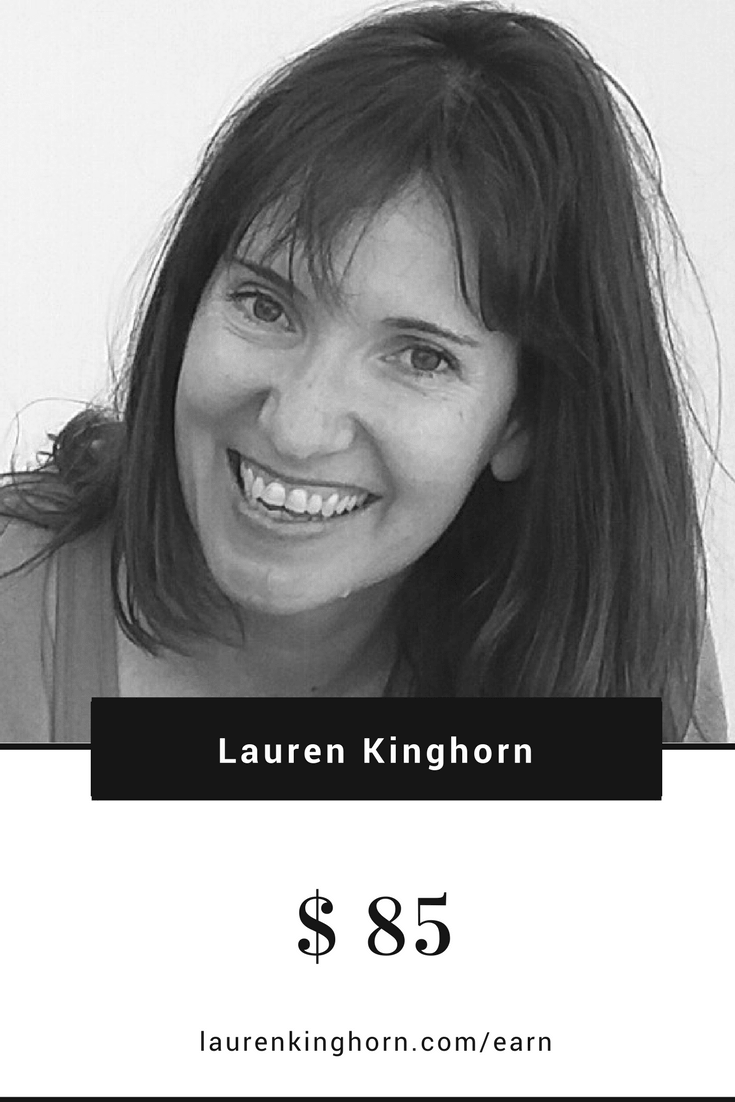 I'm still a newbie blogger, learning the ropes so I don't have a flashy "rags to riches" story to tell. Yet.
My primary job is being Mommy to my little one so I also can't say progress has been speedy.
In my first year of blogging, I earned a sum total of… drum roll… $50.  From a Side Hustle. (Userlytics, see below).
My expenses were $ 378.98  so I made a loss of $ 328.98.
I'm now in Year 2 and the picture is starting to improve.
From January to June 2016, my Gross Income was $214.16  Expenses totalled $198.49.
So in the first 6 months of 2017 I made a teeny PROFIT of $ 15.68.
In my best months, February and April 2017, my profit was $45.79 and $ 33.86.
This is from a mix of side hustles and blogging income because, when you're starting out in the blogging world you kind of try everything you can at first and see what sticks. Or at least, that's been my approach.
Deep down, I know what I should be doing is focusing all my attention on Affiliate Income and creating my own Information Products but every now and again the perceived need (panic) to MAKE MONEY NOW rears it's ugly head and that's when I get distracted by side hustles.
Having said that, I've uncovered a couple of side hustles that take up very little time for a nice side income.
First I'll tell the story in order of Highest to Lowest Income.
Field Agent –  $106 (Side Hustle)
Fiverr – $ 76 (Blogging  Income)
Userlytics – $25  (Side Hustle)
Wealthy Affiliate  – $7 (Blogging Income)
And here's a month by month account so you can see how much it fluctuates.
Jan:  $8
Feb:  $85
Mar: $22.13
Apr: $74
May: $7.56
Jun: $17
As you can clearly see my two biggest income sources were:  Field Agent and Fiverr
Field Agent
Field Agent is one of my side hustles and one that's trending at the moment – Field Agent now has over a million agents worldwide. They currently operate in the United States, Canada, the United Kingdom, Australia, South Africa, Mexico and Romania.
Field Agent is an app you load on your smart phone that gives you access to jobs they call "missions". It's kind of like being a rep except you don't work for just one brand.
I've done 23 missions so far and earned R1405. I can only attest to the South African experience of Field Agent as I haven't worked as a Field Agent anywhere else in the world.
If you are a Field Agent elsewhere I'd love you to share your experience in the comments below.
Mostly, I've gone into stores with my smartphone and answered questions about a particular display.  All the missions I've done so far involve taking photos of the display, barcodes etc. When these missions become available you have to snap them up quickly because only one agent can visit a store. In our area missions disappear quickly.  The Field Agent app displays all the participating stores in a 90km radius from you (you set the radius when you sign up).
I've also done a KFC mission twice. In these missions agents buy a meal at KFC and report back about the quality of their service and the meal.
Once I know what I'm doing, a mission takes me about 10-15 minutes. The first one may take a bit longer, maybe 30 minutes. One mission pays between R35 and R170. Though income is on the low side, when you work out what your hourly rate, its not half bad. In the States missions pay between $3 and $12, according to their website.
I only wish more missions were available. I would be only too happy to do this for a few hours every month.
Fiverr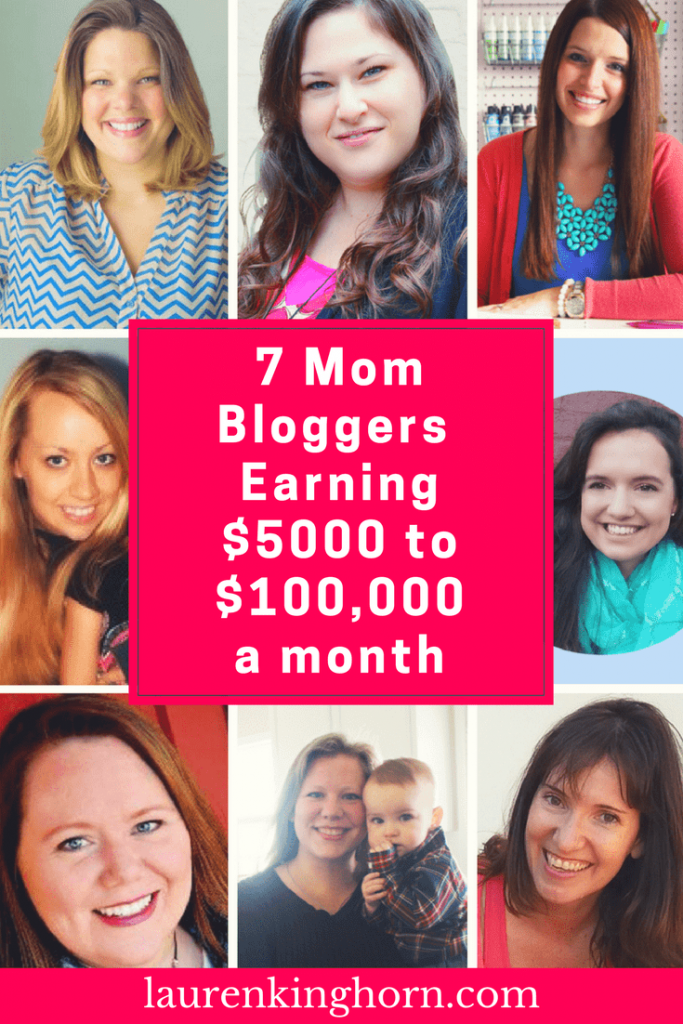 If you don't know by now, Fiverr is a Freelance website where you usually sell your services for a song, well 5 Bucks, for starters.
The trick to making money on Fiverr is to find a service you can sell for cheap that's not going to take hours and hours of your valuable time.
Or better still, sell a service that's quick and easy to provide AND benefits your blog.
So that's what I do. My gigs on Fiverr bring in some side income while also building rich content on my blog.
By end June I had completed 11 gigs on Fiverr and earned $76 so my average per gig was $6.90.
Some are quick, easy income and others take me longer. I kicked off with a $5 gig that took me 5 days to complete because I offered my Premium service at my Standard price.
The important thing for me is to always give my absolute best in the shortest possible time. As a result, I'm happy to report that I've earned 5 Star reviews thus far.
Here's my Top Selling Gig:
I Will Publish Your Breastfeeding Article on My Website
I suppose I could make more money in the short term on Fiverr freelancing as a writer or editor or proofreader, but that would be too time consuming. As a blogger, I figure the best use of my time, long term, is time on my own blog.  
Userlytics
If you were wondering where my first $50 came from in my first year of blogging, it was from a website test I did for Userlytics.  It was my the quickest 50 bucks I've ever made. Took me about 45 minutes to download the software and do the test.  Unfortunately, tests for South Africans are rather few and far between. I'm averaging one a year at this stage. This year's test paid $20 as it only took about 20 minutes.  They threw in another $5 because I experienced a few technical difficulties and had to re-do the test.
This website testing company is really great that way. Payment is usually really fast, via Paypal.  Although you can sign up online, you deal with a real live person who manages your account. My account Manager is Silvia Gutierrez (mail to: sgutierrez@userlytics.com). If she still needs more testers once I've completed a test, she offers me a referral fee to share the test with others.  They don't seem to have an affiliate program (yet).
What is website testing exactly?
Here's a quick rundown of the process:
Initial Set Up:
Initially, you have to qualify as they are looking for a particular target market for each website
Complete the qualification form and email it
Download Java and their video recorder
The Test
Visit the specified website
Discuss your impressions and answer certain questions
This is captured on video
Answer some questions about your user experience on the website or opinion of the offering
Upload the recording
All instructions given are written messages on screen. There is no interaction with any person during the test.
After my first test I signed up for a number of website testing sites, but many sites are not open to South Africans (boo) and most tests pay just pennies. If you live in the USA you have the best chance of landing website testing opportunities.
Here's a link to a great post on The Work at Home Woman: 11 Sites that will Pay you to Test out Websites
Wealthy Affiliate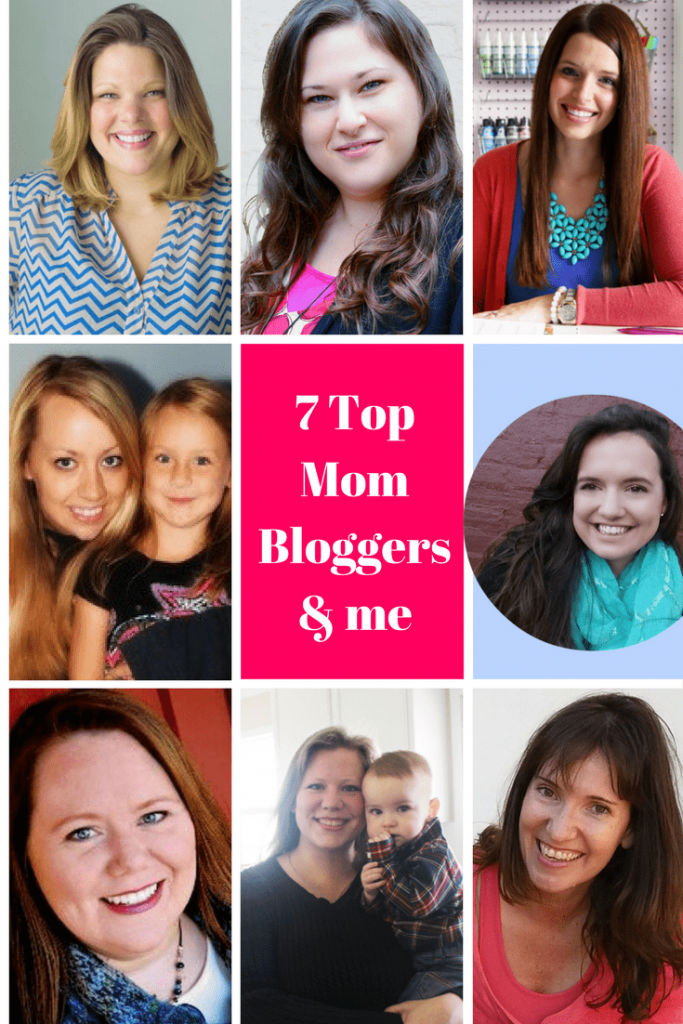 Oh my… how can I do Wealthy Affiliate justice in one short paragraph?  It's such an indispensable resource for me.  It's where I get my blogging training, tools and community support.  It's also where I registered my domain names and where my sites are hosted (included in their monthly fee is hosting for 25 sites)!
I'm working on a full Wealthy Affiliate Review. Watch this space.
In the meantime, you're welcome to take a sneak peek, WA offers a Free Trial here.
Oh, by the way, my post on Userlytics, has by far been my most popular blog to date on Wealthy Affiliate, with 123 Likes and 173 Comments so far.  You can find it here: Yay! Just made my first $50 Online
Hope you found this post both useful and encouraging.
Would love to hear how blogging's going for you.  Have you tried any side hustles?
P.S.  
In response to my first comment below.  This post is about Mom Bloggers because I'm a Mom Blogger. I will follow up with a full round-up post of all the Mom Bloggers I follow who publish income reports, perhaps even one with all bloggers.
I would have loved to add Melyssa Griffin and Michelle Schroeder-Gardner to this list but they aren't Moms (yet).
Melyssa Griffin only publishes an income report the month she launches a program, her last income report was in December 2016 when she raked in a cool $ 283,680. 
After Melyssa, the two top income earners that I know of are Patrick Flynn of Smart Passive Income and Zach Swinehart of EO Fire.  In June 2017 Pat earned $ 184,095 and Zach, $ 135,301.
Michelle Schroeder's made almost $ 1,000,000 last year blogging and in June 2017 she made $ 121,861.
Two brilliant Round-up Posts here:
Suzi Whitford of Start a Mom Blog – 53 Blogger Income Reports
Millenial Boss  – 35 Bloggers Making $1,000 to $ 300,000 a month
Happy reading!
PPS. Find my second income report here.