Irrespective of your present or upcoming health impacts of COVID-19 on your family or yourself, this pandemic has placed a strain on your household and business finances and will most likely continue to influence your income in the coming years.
Planning, prioritizing your spending, and utilizing resources appropriately will be essential to your future financial stability.
COVID-19 has had a substantial impact on the economy of numerous countries even if some household budgets have not felt the economic crunch yet.
From cancelling sports events, religious gatherings, and live events to closing the borders and airports between the various provinces and countries, international trade has been substantially disrupted.
Impact on Small Business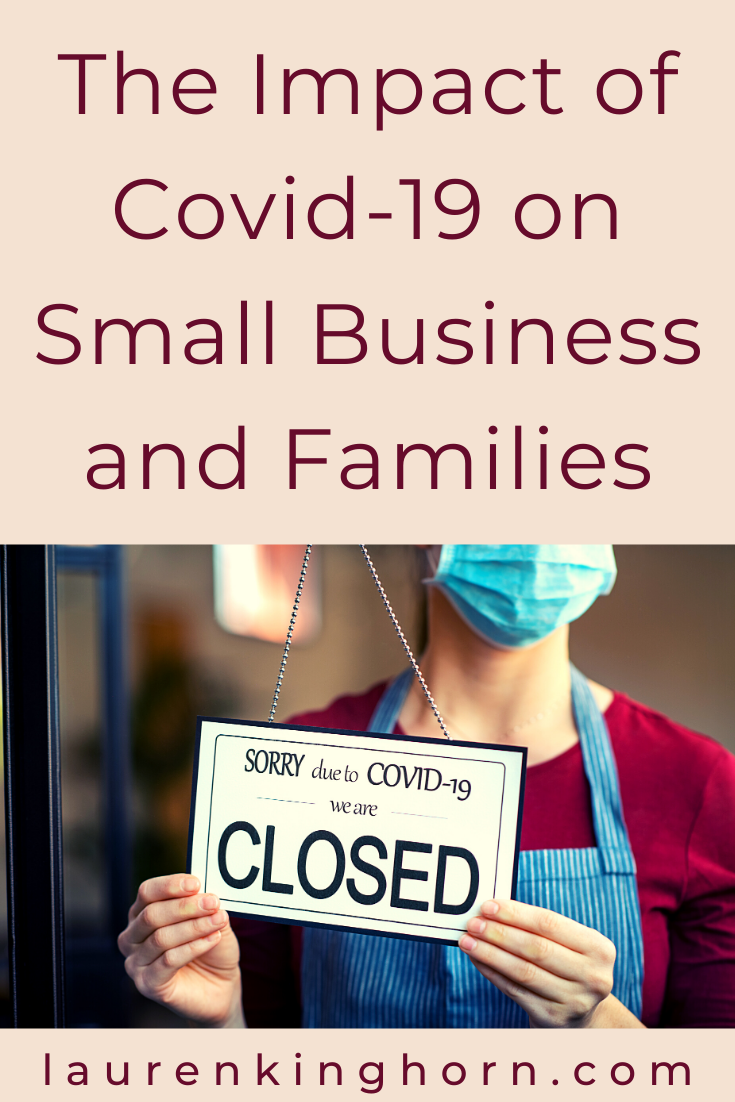 While many small business owners are doing their best to pivot at this time, many small businesses have had to shut down and many more are expected to close in the years to come.
According to McKinsey, 30 million small business jobs are at risk in the United States alone – a higher percentage than at larger companies.
More than 50% of job losses will affect these industries:
Accommodation
Food Services
Customer Services
Sales
Construction
Retailing
Health Care
Social Assistance
Moreover, the danger is that loss of work affects those who can least afford it – workers who earn less and are less educated.
Impact on Major Events
With all major spot seasons and events being cancelled (NCAA tournament, the NHL, the NBA, Olympics, and MLB) have far-reaching effects, not just on the teams or employees at the venues, but also workers of agencies that rely on these events. This includes retail shops and vendors, airline companies, hotels, and taxi drivers that will have no income at all.
Travel Bans during Lockdown
The temporary travel bans announced during lockdown in some countries might appear to many as merely an inconvenience that affects their family holidays. However, it has an immense effect on many companies who are dependent on the exchange of information and knowledge that happens during in-person business travels.
Besides that, many college research trips and association conferences have been cancelled and remain so until the end of 2020.
While many companies have virtual meetings and this trend is expanding, the loss of personal income for individuals in the convention and travel industries will continue to decline for months to come.
Impact on Families
Those who work for companies that are primarily involved in the international trade have been directly impacted, with loss of incentives and bonuses, lower salaries followed by unpaid leave, or worse, temporary or permanent employment losses.
With the economic recession that most countries are facing, higher unemployment figures can be expected. Some individuals may still have employment but at a lower salary.
There is some relief given to agencies that do provide support, for instance, the Donald Kasdon T1 Payments initiative that donates to non-profit institutions like Safenest Las Vegas who are helping residents, clients, and families during this time of isolation.
Sadly, domestic violence has increased during lockdown and Safenest provides shelter and crucial necessities like disinfecting wipes, diapers, hand sanitizer, body wash and other essential toiletries for babies, teens, and adults. They also raise awareness about problems that arise in the home during this difficult time.
COVID-19 and School Closures
Many households have been affected with schools closing due to the COVID-19 pandemic. School-aged children are at home full-time. While most households today are reliant on two incomes, this has become a major headache for parents.
Most parents are still left with having to pay school fees plus additional day-care if both parents are still working. Some parents are forced to take paid time off because they have no other choice.  This, in turn, impacts business.
Conclusion
The COVID-19 virus has spread with distressing speed, impacting millions of people, resulting in an almost complete financial standstill when countries imposed strict limitations on movement to prevent the spread of the pandemic.
As the human and health toll increases, the economic impairment is evident and epitomizes the most significant shockwave the world has had in many years.
Only time will tell when this virus will be contained and how long it will take countries to recover from the financial shock it sustained due to the pandemic.
How has the Covid-19 pandemic impacted your small business or home life?  How are you coping?  Do you have a pandemic-proof business or are you afraid you might lose your business over the coming months or years?