If you've read this blog before, you know the value that is put on being a top earner, especially when it can be done all online, from the comfort of your own home.
It can be easy to think that if you really want to "make it" that you have to put in years and years working for a corporation in which you slowly climb the corporate ladder.
Sure, some people obviously do find a lot of success in that, but it takes decades, and for much of that, you're earning a lot less than you could be, and working longer hours than you need.
If you want to work remotely, while still being a top earner, one way to do this is by investment trading.
Below are resources, tips, and advice on how to make the most of your online investment trading so that you can be knowledgeable before dipping your toes into the waters of investment.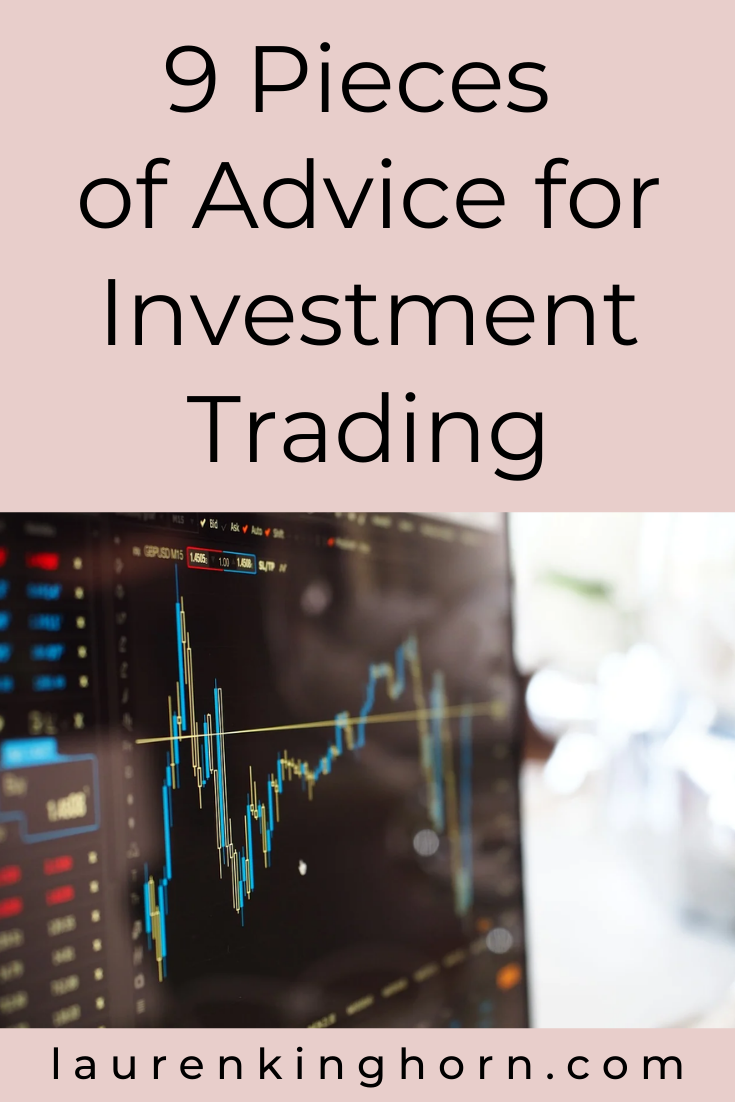 1. Brush Up on Investing for Beginners
Check out this earlier blog in which the basics of investing for beginners is discussed.
2. Read the Top 10 Books
Available online are multiple books that can help you narrow down what kind of investment trading you would like to do. Investopedia has a list of top 10 books you should read before investment trading, but many are fairly outdated when it comes to online trading, so take that into consideration when reading them.
3. Budget
Set a daily, weekly, and monthly budget.

4. Source the Best Tools
Use tools that make it straight-forward to invest; if you're a PC user versus an Apple-fanatic, the tools you use may differ. Check out metatrader 4 for mac.
5. Source the Best Apps
Check out various apps, and if you're a beginner, use a straight-forward no-fee app to begin with, such as Nutmeg. This is great for a long-term stock investment, but if you're keen on day trading, you may want to opt for something like Ameritrade or Robinhood.
6. Detach
This is a tip that you need to absolutely abide by, and every professional broker will agree with it. Leave your emotions out of it. If you tend to be a highly emotional person who makes judgements based on the heart, day trading is not your forte.
It can be scary to see a stock plummet, but if logic says it will recover, you'll need to be aware of that. Don't use emotion when purchasing or selling stocks or options.
7. Be Present
Investment trading is not something to necessarily set it and forget it. You need to be able to have time set aside for it, especially if you wnat to consider short-term day trading.
8.  Start Small
Invest in just a couple of stocks when you are a beginner trader, and focus on learning how a stock traditional increases and decreases.
9. Listen to Earning Calls
If you are only investing in two or three stocks, it should be pretty easy to keep track of when each of their quarterly earnings calls is.
Additionally, listen for specific information in each earning call to help influence your decision on the stock.
Here is a short YouTube video on what to pick out of an earnings call.
If being a top earner is important to you, don't think that you need to put in 12 hour days at the office, five days a week.
You can make a great income, all while working remotely, for yourself.
Image Credit:  Pixabay
Are you considering becoming an investment trader?  Which of these tips is your favourite?