Are you just itching to fire your boss?
Looking for an escape from a dead-end job?
Dreaming of Dropping Out the Rat Race?
Then you're going to love the practical ideas outlined in the contributed post below.  There are ways to take back your independence.  This post ties in beautifully to my recent post:  How to Start a Side Hustle that Rocks 2018.
Living Independently: Alternatives To The Common Career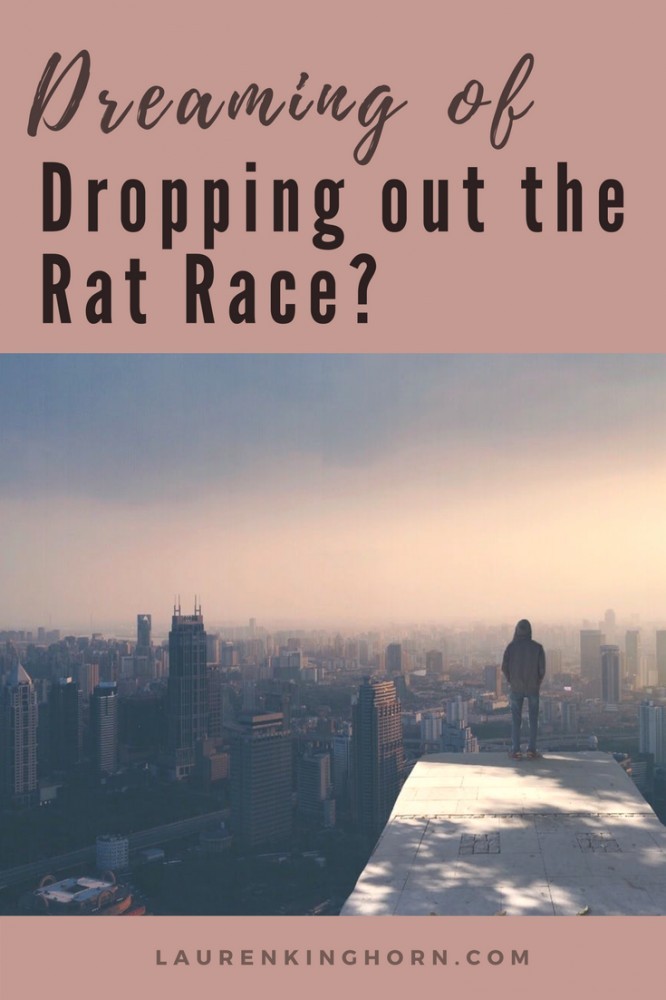 Featured Image Source
The permanent, full-time career under an employer is not the only option you have. In fact, as permanent job positions fluctuate, going up and down, many are questioning the reliability of such a career path.
Here, we're going to look at your alternatives. What are the ways of making your own way when you don't want to be entirely reliant on an employer?
Sharing those resources
One thing you can always rely on to help you make money is the assets you already have. The most valuable assets a person is likely to own is their car and their home.
If you have a car, you can join the sharing economy through apps like Uber and Lyft.
If you're fortunate enough to have bought your own home, you can make money renting it out by the hour, whether it's letting others use your driveway or by providing storage or even office space.
Sharing your knowledge
Do you have industry experience and insights that others could potentially benefit from?
Nowadays, education is no longer confined to the classroom. People are going online to learn all they can and if you have the knowledge, you could be valuable to them.
There are platforms that allow you to create online courses and resources that students can then go on to pay for.
Of course, you need a comprehensive knowledge of whatever you endeavor to teach, but you can also go on to share your knowledge through blogs, eBooks, and more with plenty of opportunities for monetization.
Trading full-time
Investment is one of the key pillars of any strong personal financial plan.
But you can make a full-time career out of trading, as well. Learning about markets like Forex and CFDs and getting more detailed information on how to join the market and start using trading platforms can take time. It also takes money, which will mean you need an interim job to help you raise your initial capital.
However, if you're able to learn your way around it and you keep reinvesting your winnings, investing can become a highly lucrative activity to take on long-term
Adjusting to the gig economy
One of the reasons that many worry about the number of permanent employment options out there is thanks to the gig economy. Business owners are proving more willing to rely on short-term contracts with freelancers as opposed to permanent employees.
The key to working within this gig economy is to ensure that you're not tied down to one "employer".
Building a side-income through freelancing is all well and good, but you need to diversify the source of your earnings.
Take on more than one freelance position at a time, for instance, ensuring you have enough hours in the day for both of them. If one falls through, you still have the other to rely on while you find a replacement gig. If there's one thing worth knowing, it's that there is always another gig.
There's no denying that making your own way and making your own career can be risky.
However, in the current market, it's not unreasonable to see the risk of looking for a permanent position that might not be there in the future. The world of employment is changing, so it might be worth considering changing your strategy, too.
Over to You
Are you ready to take that leap of faith?  Escape the rat race and fire your boss so that you can become your own boss?
Or are you already working independently?  Are you already an entrepreneur or freelancer?  
Or do you already have a side hustle that's generating some income?
We'd love to hear your story. Please go ahead and join the conversation below.