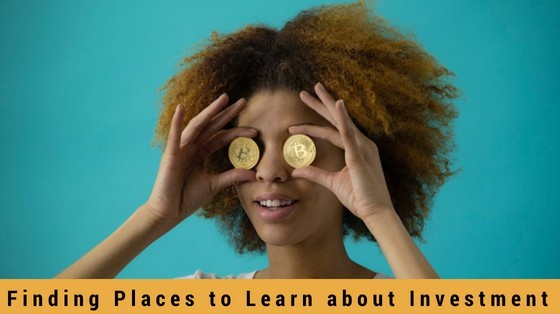 Where to Learn about Investment?
Ready to start investing some of your hard earned cash but not sure where to start?  
Well you could start where everyone starts researching anything nowadays – you can start by googling  "where to learn about investment" . Or you could start by reading the post below.  Or maybe you found this post by googling that exact search term?  Was I spot on?
Finding Places to Learn about Investment
When you search around the web, you can find loads of different websites claiming to offer support in complex fields like investment. Promising to change the way you make money and improve your chances of success, a lot of people get drawn into these systems, and this can be a bit of a shame.
There are resources around the web which won't give you the information you need. Instead, they will put bad ideas into your head, and this can damage your chances of success.
To help you out with this, this post will be exploring some of the best places around the web to learn about investment.
Blogs
Blogs are often one of the best places to start with this sort of research.
Giving you the keys to find other places to learn about this side of finances, the right options can steer you well in the right direction.
Websites
Websites like Financhill can help you to choose things like the best Japanese ETFs and other stock rankings which will take your spending to the next level. Of course, as a big part of these site's appeal, they are often written by people not too different to yourself. This can leave a little bit to be desired when it comes to detail, unfortunately, leaving you to build upon what they teach you by yourself.
Companies
Since the dawn of the web, the doors have opened for companies selling investments, and this has made it much easier than ever to get your hands on an option which will do well for you.
Companies like Crowdcube are great for this. Not only do they offer loans, but they also have loads of tools to help you to get advice.
Being able to talk to an advisor on a website like this isn't too different to paying for a proper consultation. Of course, it will be cheaper, while also giving you much faster results, making it a no brainer for anyone unsure about where to put their money.
Forums and Message Boards
Finally, with this last option, it's time to go back to basics a little bit. In the past, forums and message boards were all the rage, and they haven't lost their power to teach, even with all of the fancy alternatives out there.
A website like CityWire can give you access to loads of die hard investors who will be willing to support and advise you through the field of investment. To make the very best of this, a lot of people find that they have to ask a lot of questions. There isn't a limit on most sites, though, and this will give you a chance to contribute as you learn, too.
Hopefully, this post will inspire you to start working harder on the time you put into researching your investments in the future. A lot of people put their money on the first option they find, especially when they are promised near-instant results. Most websites promising this are misleading, though, and this makes it impossible to trust what they tell you.
Hope you clicked on the links above and found the info you were looking for.  My big takeaway from this contributed post was "look before you leap". Take your time doing your research before you invest your money.
Have you ever jumped into an Investment and then wished you hadn't?