Moving is certainly one of the most stressful events in life that we have to endure and soldier on. After conquering the challenge of finding a new place, you're off to the next hurdle: packing up!
Yes, those boxes don't fill themselves, so you're forced to make many decisions. Which ones go with you and which ones do not are some of the toughest choices you might have to make for this move.
To help trim the list of things you can bring with you, here are 4 things that you may leave behind when you move:
1. Old Bedding and Mattresses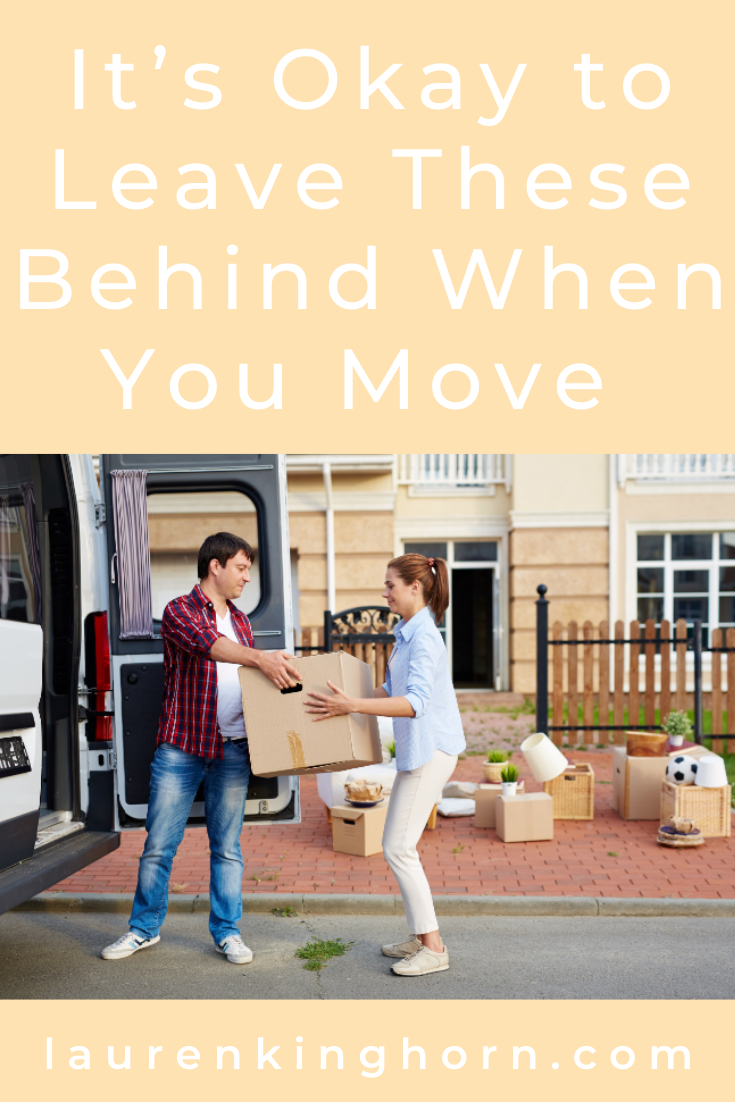 Yes! You can leave your old bedding behind. We know you've accumulated loads of them over the years, whether given to you as gifts or ones you've purchased because you found it was needed at the time.
Sort out your bedding and put the newer ones in a moving day box so you can bring them with you. For the older ones, bring them out and use them as extra mats or rugs when you move out.
You can also prepare old bedding as temporary floor mats at your new place to protect the flooring from all the foot traffic and prevent furniture from scratching the floor at your new place.
These will be extra handy when it unexpectedly rains on moving day. The old bedding used as temporary floor mats will make it safer for people to move in and out as well as lessen the amount of water exposure.
Old mattresses are certainly better left behind. Letting go of this will free up a lot of space in the moving truck for your other possessions.
Any reliable small removalists Gold Coast locals turn to will agree that this is a practical and laboursaving decision to make. Besides, starting anew would also be much sweeter if you had new mattresses to flop into. After moving day, everyone deserves a good rest – so, yes, a new mattress at the new place would be a treat.
2. Fixtures
Don't be overly anxious and obsess about every little thing that seemingly needs to be packed. You don't need to take all those house fixtures and their fittings with you unless they're the fancy ones.
Leave the light fixtures, the ordinary switches, wires, bulbs, plugs, and sockets behind.
Of course, if you have an expensive chandelier, then that goes into a carefully prepared moving day box.
There's a reason why these are called fixtures – they are items permanently fixed or fitted into the real estate property. If you are moving in, you will expect light fitments, heating systems, plugs, basic bathroom amenities (sinks/toilets/baths), basic kitchen units (sinks/cupboards), and built-in cabinets to be intact.
So when you leave the house, leave each fixture as is, where it is.
Think about the people moving in after you and put yourself in their shoes. How would you feel if you moved in to a house with missing wires, damaged plug sockets, and no light bulbs?
3. Kitchen Appliances
This may seem wasteful but you have to leave some of your kitchen appliances behind. Particularly those that have been used a lot over the years and the really big items, like your oven.
So, take a good inventory of your kitchen things and only bring the newer ones that you are sure to make use of.
4. The Garden
With a heavy heart, you have to part ways with your garden. Yes, you love your plants but moving will only stress them out and the unnecessary strain can cause them to die. Let them live longer and find new caretakers with the new occupants of your old house.
The above tips should take the stress out of your moving by knowing which things are best left behind.
Oh and one more thing to leave behind – any bad memories you might have created in your old home. A move is a chance for a fresh start. Here's to new beginnings.
This post was published in partnership with Mediabuzzer.

Image Source: Storyblocks