Make Money with an Online Blog
Are you ready to make money with your online blog?
In this post, I'll share my second Blogging Income Report and explain exactly how increased my blog earning by over 600% in the last 6 months.
Affiliate Disclaimer: I get commissions for purchases made through links in this post.
You may recall in my first Blogging Income Report I also shared Income Reports of 7 Top Mom Bloggers. This time I'll only be sharing one Income Report other than mine. Because it's one I've been as eager to read as I am to read my own numbers.
It's the Annual Wrap Up posted by Michelle Schroeder-Gardner of  makingsenseofcents.com
In 2016, Michelle earned just shy of a Million Dollars and so I have been reading her monthly income reports all year with great interest.  I knew she would earn in excess of $1 Million this year… and, of course, she did.
Here's Michelle Schroeder-Gardner's Annual Wrap Up for 2017:
I Made $1,536,732 In 2017 – My December Online Income Report and Annual Wrap Up 
Michelle's Income Timeline has been particularly inspiring:
In 2011, Michelle started blogging as a side hustle
In August 2011, she launched Making Sense of Cents
In February 2012 (6 months later), she made her first $100
In 2013, Year 3, her business income totalled $116,519.
In 2014, Year 4, it totalled $163,929.
In 2015, Year 5, she made $320,888.
In 2016, Year 6, she I made $979,321.
In 2017, Year 7, she earned $1,536,732
In 2018, Year 8, her goal is to earn $2,000,000
About half Michelle's income comes from Affiliate Marketing and about another 35% comes from selling her own course,  Making Sense of Affiliate Marketing, which is why I'm super keen to do her course.
I set a goal to purchase Michelle's course once I have completed Affiliate Bootcamp at Wealthy Affiliate.
I have noticed that massive incomes are being made online by Affiliate Marketers and I am a firm believer that, in time, Affiliate Marketing will become one of my main sources of income too.
My main source of income this year has been people paying to guest post on my site – and I highly recommend this to any blogger who has taken the time to build their site to a Domain Authority of at least 10. (If you don't know your sites Domain Authority, go to moz.com and download their free toolbar).
It can take a bit longer to start seeing Affiliate sales, but once they start coming in, you're set.
The way I see it, there are 3 Distinct Benefits of Affiliate Marketing over Paid Guest Posts and they are all to do with time versus money.  
You don't get paid by the hour, you get paid when visitors buy what you are promoting in your post
You can do the work once (write one blog post or create one video) and be paid over and over
You can make money in your sleep (your website never sleeps)
Now, I know that having advertisements on your site has the same benefits, but I've noticed income from Advertising is generally lower (unless you have huge traffic you're earning practically nothing from Advertising) and I decided I just don't like having Ads on my site.
Too distracting. Too busy. Too annoying.
I figure If Top Bloggers like Michelle Schroeder-Gardner, Sarah Titus and Melyssa Griffin can earn 6 or 7 Figures with zero Advertising Income, so can I.
2018 – My Year to Crack Affiliate Marketing?
All signs this month seem to be pointing towards me going flat-out with Affiliate Marketing this year.
Sign 1:  Affiliate Marketing Secrets
First-off, I got featured in a book by Adam Houge on Top Affiliate Marketers, called Affiliate Marketing Secrets.
The ebook launched on 15 January (my interview is on pg. 105) and guess who's featured on Page 25?
Yup!  You guessed it – Michelle Schroeder-Gardner.
Soooo excited to be featured alongside so many Affiliate Marketing Superstars. I also blogged about this one Inspiring Mompreneurs on the Day of the Launch.
By the way, the ebook is still available FREE of charge.  This offer is time sensitive.
Sign 2 – The Work at Home Summit
I'm subscribed to Michelle's email newsletter and on 20th January, she sent me details of the Work at Home Summit.
This is a Free Online Event that runs from Monday, January 29th to Saturday, February 3rd 2018.
And Michelle Schroeder-Gardner is one of the Speakers at the event.
So I jumped at the chance to become an Affiliate of this event as I can't become an Affiliate of Making Sense of Affiliate Marketing until I've bought and done the course myself. Can't wait!
This way I get to learn from and work alongside not only my Blogging Hero, Michelle Schroeder-Gardner, but also other Top Bloggers I follow, like Selena Soo, Rosemary Groner of the BusyBudgeter.com, Julie Stoian of CreateYourLaptopLife.com and Emma Bates of KidsCashandChaos.com.
How do you earn Affiliate Commission from a Free Event?
During the Event, we will all have the opportunity to join The Work-At-Home School and this is where Affiliate sales can be generated.
Affiliates can earn 40% Commission on each Sale. The Work-at-Home School offers packages to suit all pockets.
Or
Sign 3 – Super Affiliate Challenge
The second sign was when Kyle, co-Founder of Wealthy Affiliate launched his Super Affiliate Challenge.
The Challenge is a rigorous pilot program to build an elite group of Wealthy Affiliate members, hand-picked by Kyle to become Authority Affiliate Marketers by the end of the year.
To be chosen you had to apply first.
I applied (along with 800+ other members) and on 24th January I found out I was accepted (as did about 100 other members).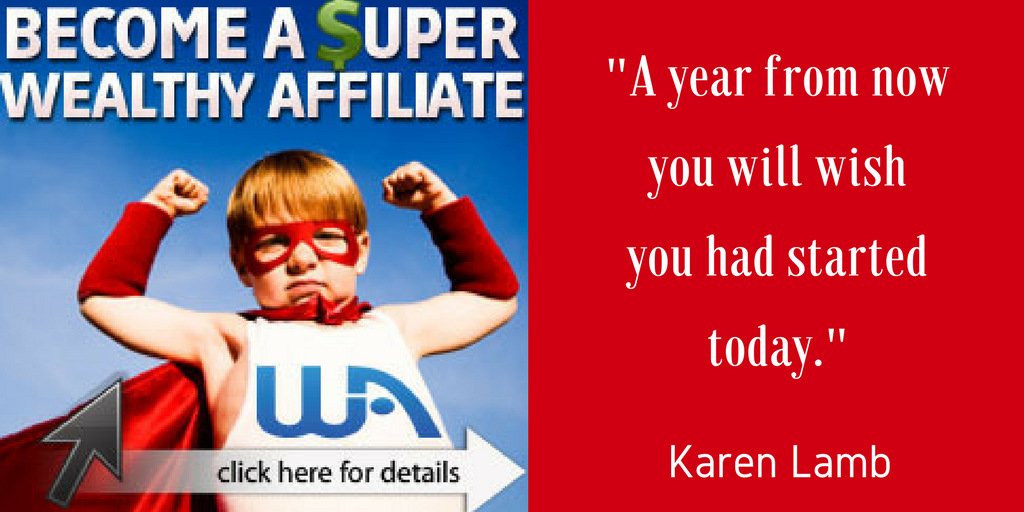 Our first task is to complete Affiliate Bootcamp Phase 1.
Hey… why don't you join me? 
Did you know that at Wealthy Affiliate, the first Phase of Bootcamp is completely free?  Along with 2 free websites, access to over a million stunning free images as well as free access to Jaaxy, the most brilliant Keyword and site ranking tool on the market.
And, Finally onto…
How I Grew My Blog Income by 600% in 6 Months
Let's break it down a bit further.  If you recall, my first Blogging Income Report was based on the first 6 months of 2017.
In the first 6 months of 2017, I earned $ 214.16
In the second half of 2017, I earned $ 1,313.32 (Just over 6 times the amount)
Here's a Month by Month Account so you can see my Income Timeline clearly:
GRAND TOTAL YEAR 2  = $1,527.48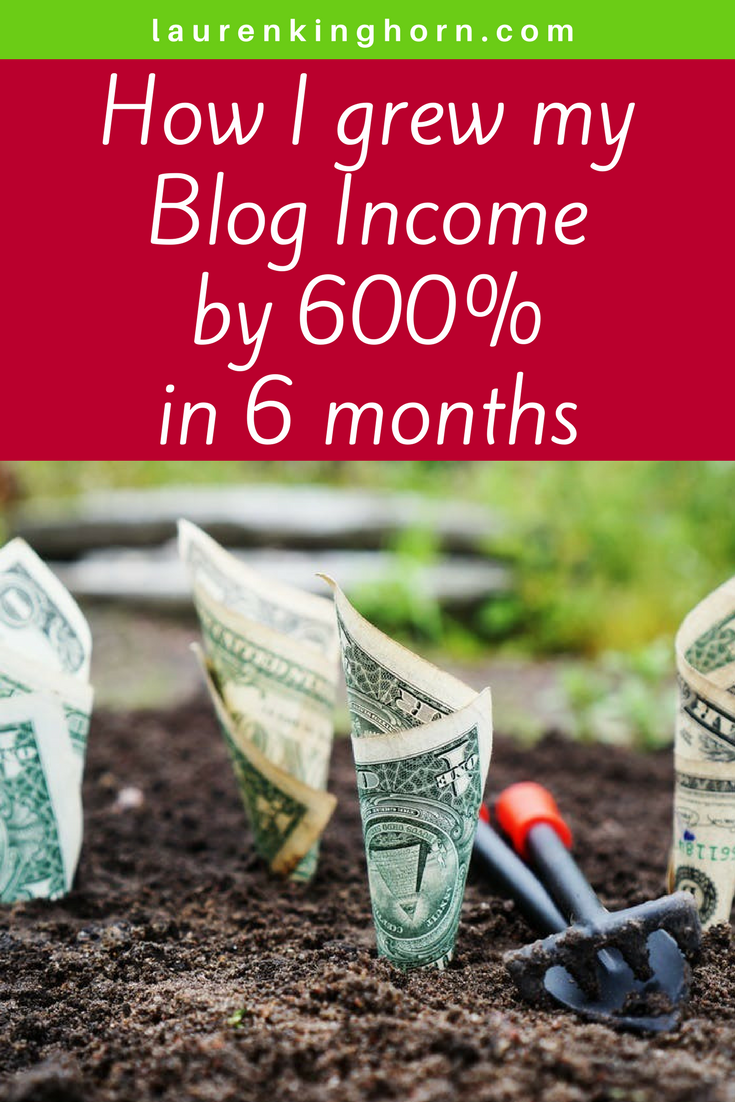 As you can see, my Top Earning Month for the Year was November, when I earned $ 625.
Business was booming, I finally felt my blogs were taking off! And I was EXCITED!!
I was certain I'd hit the $1,000 mark in December… but alas, business slowed in December.
So I set my sights on having my first $1000 month in January but this month has also been a bit on the slow-side.
I'm at $ 587 so far for the month with just a few days to go.  Eek!
Still… $600+ a month is nothing to sneeze at, considering where I was just a few short months ago.
Which was basically nowhere –  not able to cover my own expenses or assist with my family's expenses.
What this Means To Me
Since December I have been able to cover my own debit orders.
Which means I don't have to ask my husband to deposit some of his salary into my account each month.
I was also able to cover my Wealthy Affiliate Expenses for the upcoming year.
I was able to buy a nice Christmas present for my hubby.
I was able to treat my Mom to a delicious Spa Day in January (I went along too, my hubby's Christmas present to me).
I was able to cover the annual bonus for the lady who cleans our house once a week.
I have been able to pay for some of my own coffee dates and playdates for my son.
I was able to pay for my son's Holiday Club in the December/January holidays.
I was able to pay for my son's Pre Primary School T-Shirts.
So… where did the money come from?
The short answer, almost all the money came from Paid Guest Posts or Contributed Posts.
Remember, I started offering this as a Gig on Fiverr in January?
Well, once I had a good few Guest Posts up on my sites, I started getting emails from people asking to Guest Post.
And so I decided to add a Shop to my site where I offer this as a Service.
This was still ad-hoc income, until mid-November, when I was referred to a company who sends Contributed Posts to Bloggers and they started sending me an average of 1 post a day.
A post a day keeps the bill collectors away.  🙂
The Benefit of Allowing Paid Guest Posts:
It's a quick way of adding new quality content to my site
Most of the content is written specifically for my site by professional content writers
Most content I've received is high quality, well-written with very few grammatical or spelling errors
Images are usually supplied by the client
Some clients even add internal links into their content
Many clients don't require social media sharing (they are simply paying for their backlink within the text)
How I use Paid Guest Posts to Build My Site:
I choose one Keyword per post and use that as the Permalink and somewhere in the first paragraph
I write an opening and closing paragraph – to maintain my voice throughout my site
I reformat each post to improve readability (shorter paragraphs, bullet points etc.)
I correct spelling and grammar where needed
I format images in keeping with other images on my site
I add another internal link if I remember a post that ties in well to the new content
Detailed Breakdown of Blog Income
For those interested in Stats, here are a few more for you.
Here's the breakdown of blog earnings from July to December  2017.
Again, I'll go in order of Highest to Lowest Income:
I firmly believe that in the coming year Affiliate Commission will overtake Paid Post Income for me.

And I also plan to focus on creating my own Products and Training Courses this year.
They say that when you start a new business:
You lose money in the first year – Check
You break even in your second year – Check
You make money in your third year – Woohoo! Bring it on!
I am very happy with the results of my second year of blogging. I broke even and I made a few bucks.
I hope this post has given you a good idea of how you can make money from your online blog.
If you have any questions or if you have your own blogging story to share, please leave me a comment below.