Guest Post by James Oliver, Owner of Evolved Toaster
After reading this post, you will learn how to increase your ranking on Google. Resulting in a steady growth of new visitors to your blog… For FREE.
As you know, getting traffic to your blog is hard — most traffic sources on blogs are either from social media or email lists. Which is good but, it leaves you with a constant battle of producing regular content on social media.
When you stop posting content your visitors will decrease. So what's the answer?
Free regular traffic through search engine optimisation. And the best way to achieve this is by targeting easy to rank keywords.
Keyword Research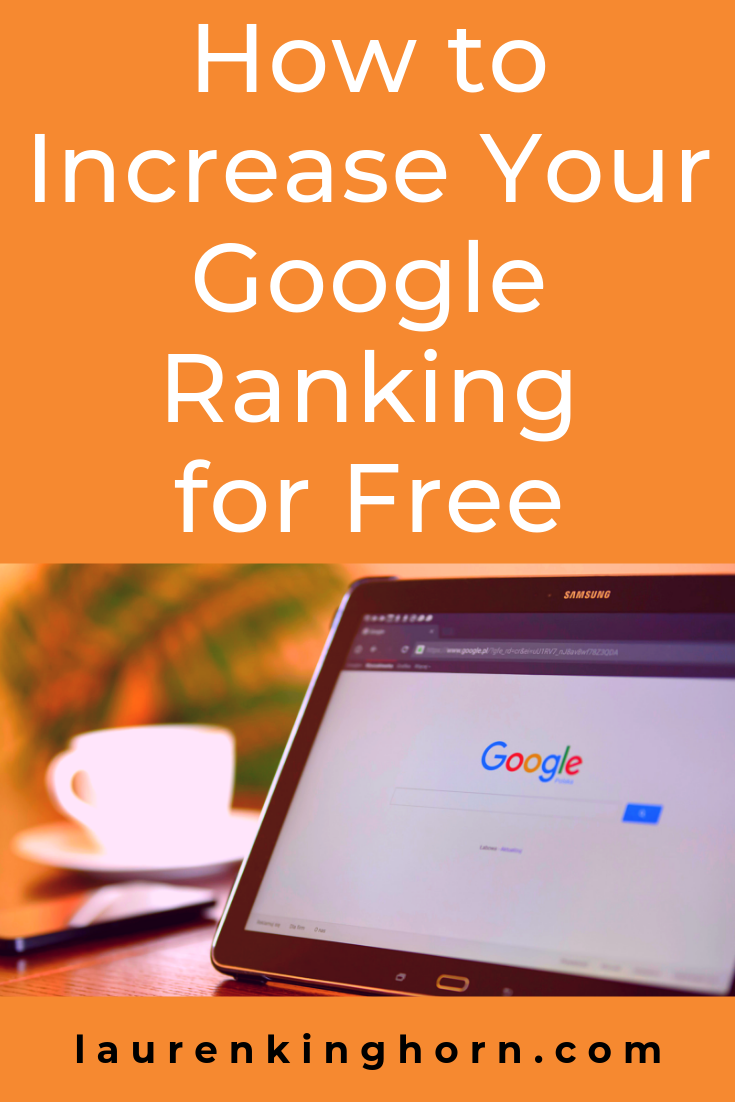 What are keywords?
The words/phrases that define what your content is about. They are words that searchers enter into search engines aka "search queries."
Choosing the right keywords for your website depends on the age of your site, the number of backlinks, and hundreds of other ranking factors.
But to optimise your content you want to include your keywords in the URL, Heading, Description, Title.
The reason keyword research is important is that you can write the best blog post on your topic. But if Google will never pick your content for the first page you spent all that time for minimal results.
Naturally, you will rank for keywords that aren't in your heading or subheading by producing quality long-form content.
Free keyword planner tools for SEO
No keyword tool is perfect its best to cross reference the tools and get a second opinion on keyword phrases.
I'm going to over three of my favourite free keyword tools that I had the most success with.
Keywords everywhere
Ubersuggest
Keyword Revealer
Keywords everywhere
I've had this software a long time I forgot about the tool until doing this post. Keywords everywhere is a Google Chrome extension that automatically tells you the search volume of a keyword, the cost per click (CPC), and the competition.
Great for saving time by checking the critical data needed for SEO.  Also, the tool comes up with a sidebar with related keywords.
Because you can use this tool without ever having to leave Google. It is a must-have for anyone creating content for the internet.
Plus,
You can instantly make CSV files and star the keywords you want to target.
Ubersuggest
The famous marketer Neil Patel owns this tool and offers it for free. Ubersuggest is one of the most helpful keyword explorers around. And you can combine Ubersuggest with keywords everywhere.
Some of the impressive features are keyword ideas, content ideas, and top pages.
The layout is simple and easy to navigate, making it very beginner friendly. Ubersuggest shows content ideas from the top web pages with the keyword and how hard it is to beat them.
Keyword Revealer
I love keyword revealer. It gathers data that I haven't found in any free and most paid tools.
The only catch is you have three keyword searches and seven evaluations a day for free.
So,
It's best to use this SEO tool last after you have done the bulk of narrowing down the topic for your blog post.
The reason I like this tool is that every keyword tool isn't accurate, they miss a critical ranking factor.
Which is,
The main keyword in the URL, Heading, Description, Title.
Which keyword revealer includes as you can see below.
If you find websites in the top ten when the four ranking factors are missing. This is Google finding pages that are relevant and mention the phase somewhere.
Google will put high authority websites in the top spots if they can't find content that's relevant. This will fool keyword research software, making the keyword seem hard to rank.
These keywords are straightforward to rank because the content doesn't hit the basics. When you write your content tick off the four main factors, you will run the first page.
Conclusion
You want to find keywords that have a search volume and are easy to rank. Use keywords everywhere and Ubersuggest to put together a list of topics you would like to write.
Test them in keyword revealer to check if the top 10 web pages on Google have optimised content.
You can also find the average length of the articles so you can make your content around the same length.
Write content targeting the chosen keywords and receive a steady growth in visitors.
I'd like to hear from you:
Did you learn anything new?
Have you tried these tools before?
Do you know better keyword tools that are free?
Either way, let me know by leaving a comment below.
About the Author – James Oliver
I am an SEO Expert, lead generation sumo, and owner of Evolved Toaster.
A marketing agency where we formulate creative campaigns bespoke to your business with data junkies, SEO geeks, lead hunters, web architects, coffee inhalers.
Interested? Check us out.
Follow Evolved ToasterOn