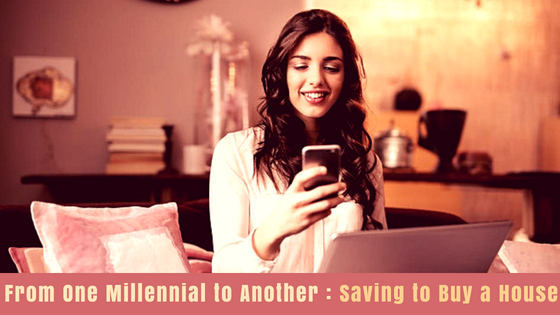 Okay, so you got me… I'm not a Millennial. Far from it.  But the author of this guest post is.   And his post is just as relevant to me (at age 45) as it is to Millennials.  Enjoy!
From One Millennial to Another: Saving to Buy a House
Guest Post submitted by Hard Money Lenders Online
When I was in junior high school, the American public and private sectors were suffering from a major crisis. Due to the heavy, controversial issues—which took place with the subprime mortgage market downfall in 2007—the United States, and many other nations across the globe spiralled down a path that nearly destroyed the worldwide economy.
I didn't completely understand the full weight of this debilitating crash at the time, but the anxiety apparent in my parents' faces sent the message that something was wrong.
Among those markets most heavily impacted by the devastating financial anomaly was the real estate industry. Generally, adults who endured through this could likely have a word or two to say about the foreclosures which took place in the late 2000s.
What seemed like golden opportunities to finance in gorgeous homes in 2006 resulted in disaster for many families, leading to shattered dreams and grief-stricken households.
My heart goes out to such individuals who were forced to deal with such tough trials, given that I was fortunate enough to be in a family in which our finances were in check.
But that's beside the point—the American economy has since moved on from such financial woes, and the housing market at large has since been rejuvenated.
MILLENNIALS: ARE YOU MOTIVATED TO SAVE FOR A HOUSE?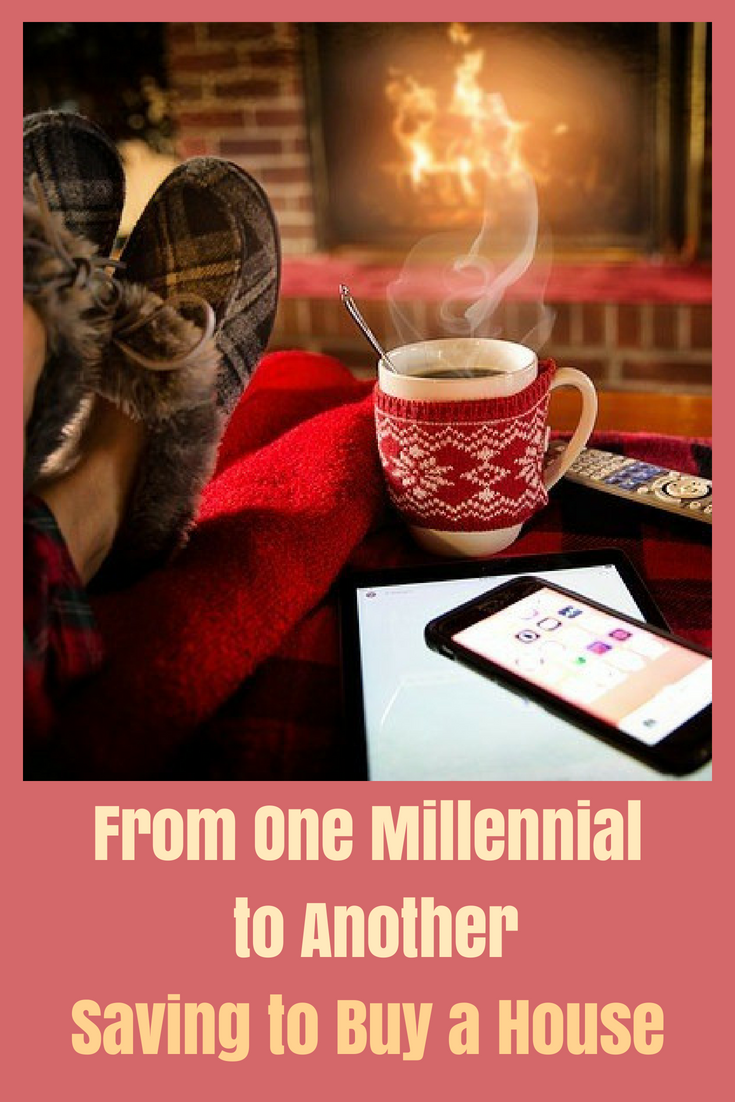 With that, the Millennials (such as myself), whose previously youthful minds could not fully comprehend the issues at play during the Great Recession, are now old enough to own real estate unto themselves.
As a young married man who is fast approaching the end of his college career, I often find myself contemplating what the future holds.
My wife and I consistently discuss and ponder as to what our ideal home may be, and then thoughts transition to the image of our first house after we eventually leave our puny apartment behind us.
But here is the problem therein: we are poor college students that barely earn enough to scrape by.
Rent, groceries, gas fill-ups, insurance, and other basic expenses constitute the consistent bills we must pay to live our simple existence.
Whatever financial goals we may have only seem more daunting as the pay stubs are posted. Yet, we keep the end in sight.
The result of owning a sizable amount of real estate may not be an easy accomplishment by any stretch of the imagination, but it is attainable. Budgets and restraint help my wife and I make conscious monetary decisions each day, and we make an effort to save so that one day we can obtain the house we often dream of.
These words immortalized by Confucius should provide encouragement (and some context) for some people:
"When it is obvious that the goals cannot be reached, don't adjust the goals, adjust the action steps."
So, if you're reading through my ramblings and also share a house-related goal, then that's great. But like myself, I would hope that you have a response for this next question: are you doing the right things to get you into that eventual house?
If such is the case, my hope is that these personal suggestions for "action steps" will be beneficial to anyone who applies them.
Have I reached my eventual financial goal? No. Nevertheless, I am confident the baby steps taken day by day will lead to the seemingly gargantuan end.
HAVE THE DISCIPLINE TO SAVE
Money is hard to part with; a common stigma is that "money doesn't buy happiness," but it sure does make life more convenient and fun. Needless to say, in order to properly afford larger investments, one needs to enact self-discipline with their funds.
Depending on personal income, the rates at which one sets aside money for their savings account could be lower than usual. With my current income, I can only manage to save 10% each month.
One thing I highly recommend is that, regardless of percentage, you should definitely set up your direct deposit function through your employer so that the percentage of money you want in your savings is automatically deposited after tax deductions.
However, Paula Pant in writing for the Teachers Insurance and Annuity Association of America offered this bit of advice as far as saving percentages are concerned:
"…rule of thumb: at least 20% of your income should go towards savings. More is fine; less is not advised."

 As Paula noted, it's never a bad thing to save more either for emergencies or, in this particular case, setting aside funds for a future down payment on a home. The important thing is that once weekly, monthly, and perhaps even yearly budgets are consolidated; any honest Millennial concerned with their financial stability should consider how they might approach saving for their future house.
Such should be the case for any American household, but in my opinion, it's especially so for the Millennial generation since we are now generally in a transitory period into adulthood.
College will soon be behind most of us (if it isn't already by now), so heavy decisions regarding finances, real estate, potential marital relationships, and the prospect of children will surface for many people.
Keeping money reserved for all these important life developments is not just a good idea—it's an absolutely crucial practice.
IN SUMMATION: DON'T SETTLE FOR LESS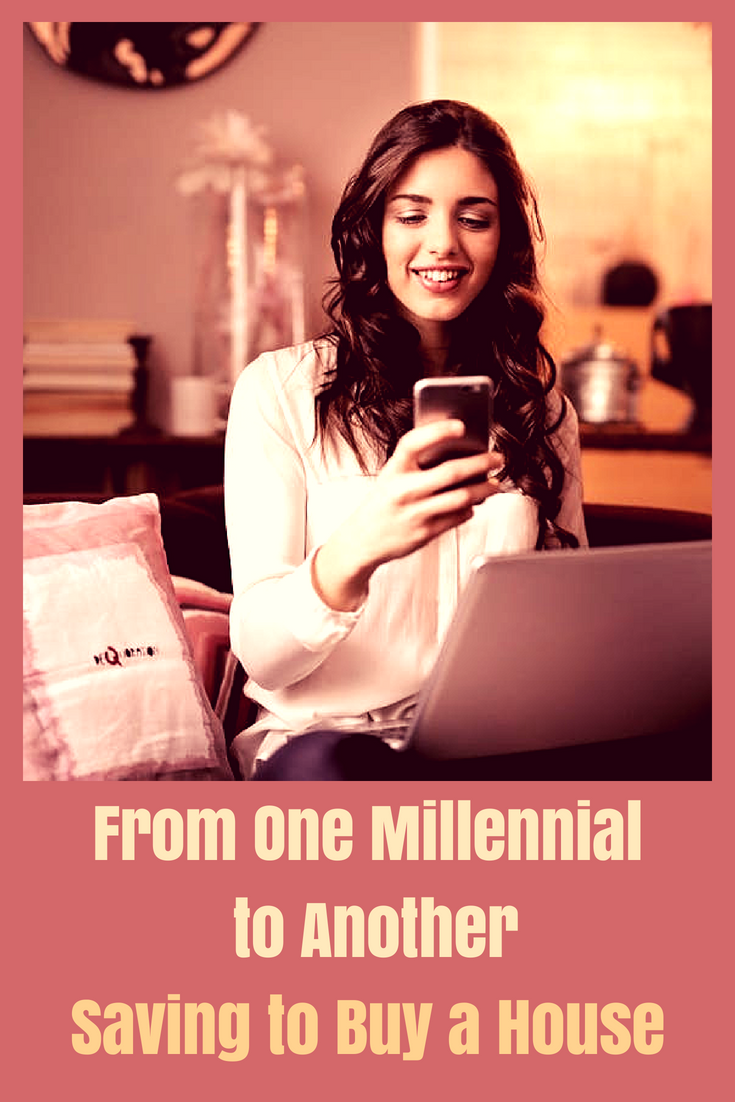 According to a CNBC article from January 2017, a Federal Reserve analysis on financial demographics revealed that the Millennial generation is "falling behind" the Baby Boomers, who, in many cases, constitute the parental generation of current Millennials.
The data presented statistics of a median household income of $40,581 for those in their mid-20s to early-30s. Such was a comparative 20% lower median income than Baby Boomers at that same stage in life.
For the Millennials like me who want to transform their dreams into reality, this alarming trend should raise red flags. Whether or not someone works toward buying a home via methods such as working with hard money lenders online or enlisting the services of a local investment agency, the future needs to mapped out and journeyed towards.
It may be easy to resort to a quiet, entertainment-focused life living with one's significant other in a small apartment with simple jobs. Such is a doable life for many Millennials, mine included.
However, if we who belong to this dynamic generation want to make names for ourselves, hopes must be translated into action. Just as we might stand up for noble causes we believe in, make the extra effort to invest in your financial future.
It's in your grasp; you just have to take the steps to get there.
Are you gearing up to buy your first house? Or your last?  Either way, I'm sure you have a comment you can't wait to leave below…