When eCommerce email marketing comes to mind, the first thing that pops into most of our heads is those email blasts that advertise new products or promotions. But this is just one email marketing strategy. There are various other strategies that can be implemented that are even more effective.
Automated scheduled emails for your small business are also convenient and takes a lot of the ongoing marketing efforts off your hands.
3 Major E-commerce Email Marketing Strategies to Boost Your E-commerce Business
1. Lifecycle Emails
These are automated emails based on consumer behaviour that are sent out automatically to engage with your customers and help with building a relationship with them.
They include:
welcome emails
thank you emails
cart abandonment emails
win-back emails
birthday messages, and more.
2. Broadcast Emails
These emails are once-off marketing emails that include:
announcements
newsletters
sales
testimonials, etc.
3. Transactional Emails
Transactional emails are personalized, automated messages that are sent out to subscribers to prompt them to make a purchase on your website. They include things like:
email confirmations
receipts
password resets
shipping information, etc.
These emails are not marketing-related and do not require customers to opt-in since they are strictly business orientated.
Related: Taking the Stress out of Online Selling and Sales Tax
5 Benefits of E-commerce Email Marketing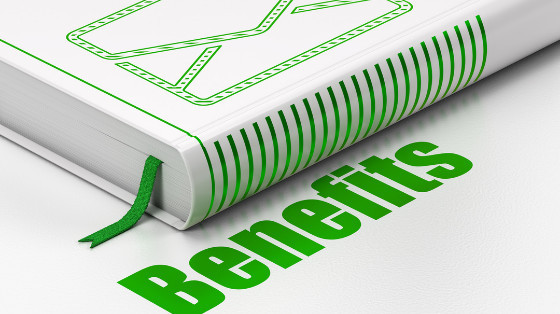 1. It is Incredibly Effective
The idea of marketing emails is to reach your existing customers as well as targeting potential customers. The average opening rate for emails is around thirty percent.
About 24% of visitors that click on a link in an email are bound to make an online purchase. That is twice as much as the visitors that make a purchase from search results on search engines or clicking on links on social media.
2. E-commerce Email Marketing is Affordable
Email marketing is not only effective but relatively cost-effective compared to other marketing strategies. Sending out an email to your marketing list is cost-effective and has the highest return on investment than any other type of marketing.
Related: eCommerce Millionaire Mastery by Kevin Zhang (Review)
3. Customers Prefer Email Marketing
Generally, when customers sign up for your website newsletter it is because they would love to hear from you. More than sixty percent of consumers prefer receiving emails to any other forms of marketing communication.
More than ninety percent of customers prefer promotional emails from businesses with whom they wish to do business.
4. Email Marketing Poses Less Risk
There is always an inherent risk linked to building a following on social media platforms because there are rules that must be followed.
It happens sometimes that Facebook or other social media pages block your profile. And what if the algorithms change and your posts are not reaching your target audience anymore?
Email marketing poses a lesser risk since you have your individual list of subscribers and your email messages go to them directly. This means you retain your ability to engage with customers, no matter what happens with social media, algorithms, etc.
5. It is Incredibly Measurable
This form of marketing is incredibly measurable with statistics that display open rate, conversion rate, click-through rate to evaluate the efficacy of your email marketing campaign.
Statistics such as bounce rates, unsubscribe rates, spam complaint rates, etc, give you a good idea of the condition of your list.
Even statistics like list expansion rate and email sharing rate could give you insight into the popularity of your business. The most significant benefit of being able to keep track of everything is that it gives you valuable insight into where there is room for enhancement.
How are YOU marketing your e-commerce business?
We hope that this post about eCommerce email marketing strategies and benefits has been useful to you and that you will soon reap the benefits from your email marketing campaign.
Which e-commerce email marketing strategies are you currently using to promote your e-commerce business?
This post was sponsored by Common Thread Collective. All opinions are my own.