I'm building an online business, so it goes without saying that I'm using online tools, right?
Here are a few of my favourite online software solutions I use every day and some I aspire to use someday soon.
Software I Use Every Day in my Online Business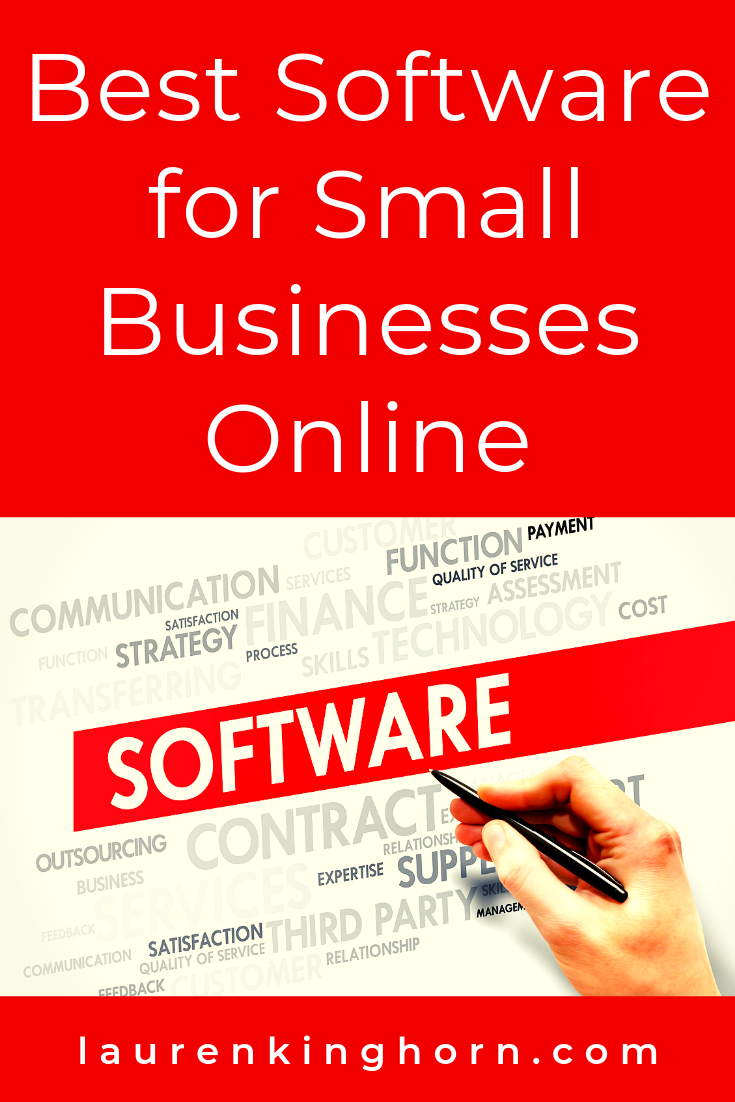 Here are the most important Software Programs I use on a daily basis to build my niche websites.
1. WordPress
I build all my websites using WordPress because they are simply the biggest and the best name in the industry.  As a result, they have a huge variety of Free Themes and Plugins available.  And I don't have to learn code to build a WordPress site.
Looking for more reasons to use WordPress?  Check out these 28 Reasons Why It's Perfect for Your Small Business Website on Digital.com.
2. Jaaxy
Another piece of handy software I use every day is a Keyword Research Tool called Jaaxy.   One of the most important aspects of Search Engine Optimisation is accurate Keyword Research.
I explain my Keyword Research process in detail in this post on Inspiring Mompreneurs but I'll give you a quick summary here.
Very simply, what you're looking for is a phrase that attracts as many searches online as possible with the least number of competitors for that exact keyword phrase.
Once you've chosen a suitable Keyword Phrase for your post, you'll use it in your headlines, content and meta tags to increase your rankings in the search engines.
3. Canva
I use Canva many times a day to create all the images for my post.  All my featured images are created using the Blog Banner template on Canva. All my Pins are created using their Pinterest Graphic Templates.
I even use Canva to create my own logos and slide presentations.
Here's an example of one of my presentations.
8 Digital Marketing Trends in 2019 from Lauren Kinghorn
Software Solutions in my Future
Here's a list of the software I've just started using or aim to be making use of soon.
4. Email Marketing Software
I haven't applied myself to building an email subscriber list yet but this is going to be a big focus for me in the next few months.
I started out using MailChimp for my email Marketing and then discovered they don't approve Affiliate Marketers and sometimes shut down their accounts. So I shifted to GetResponse but I'm struggling with their design software.  So I'm looking to switch to either AWeber or ConvertKit at the moment.
5. ClickFunnels
I just signed up for ClickFunnels and built my very first Sales Funnel.  I'm not 100% happy with my video yet so I'm going to shoot another one next week.
As soon as it's completely ready, I'll add the link to my Sales Funnel on my home page. Watch this space. 🙂  So excited to finally be building Sales Funnels.
6. Chat Bots
I'm also looking at adding Chat Bots to my site and am testing some software at the moment.  Chat Bots are one of my favourite online trends for 2019 and I'd love to take advantage of this technology.
7. Customer Survey Software
As I start developing my email marketing and building my tribe, I'd like to start building customer profiles so the next logical step is to look into sophisticated Customer Survey Software so I can determine my Customer Satisfaction Scores (CSAT).
You'll find more of the software I use daily, in this post.
I'm very interested to know which software you use in your online business.  Do you use any of these software solutions or have you gone a completely different route?