Many patients seek a treatment that is both effective and inconspicuous. Finding the balance between something practical and aesthetically pleasing is essential. The answer to the question of which treatment a patient should choose is quite simply; it depends.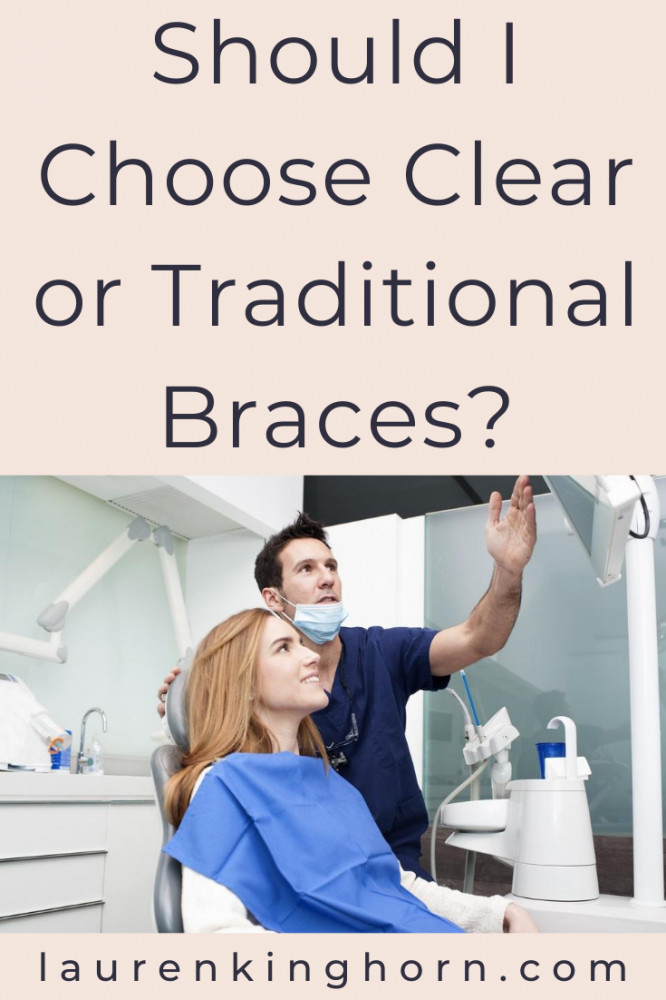 Advantages of Clear Braces
Clear braces are a popular choice for those patients who want to maintain a treatment without others noticing they are wearing braces. There are several different types, including ceramic braces, lingual braces, and Invisalign clear aligners.
Ceramic braces work much the same as traditional metal braces. However, instead of consisting of metal, they are composed of a variety of different materials of various levels of transparency.
Lingual braces are metal braces, so they are not invisible, but because they are attached to the back of your teeth, they are a lot less noticeable. They have the combined advantages of metal braces and less visibility. However, they may pose some discomfort, and it might take some time for the patients to get used to wearing them.
Invisalign are known as invisible braces by many. These are a relatively new technology, developed a little over 20 years ago and have become very popular since their conception, treating over 8 million people. Some dental establishments are wholly focused on treating misaligned teeth with Invisalign, such as Clear Braces Direct in London.
Invisalign has become a popular choice for many reasons. The design is simple; less hardware such as brackets, wires, and bands are needed. Instead, a clear plastic mould of the patient's teeth is made, which fits snugly around the patient's gums. The removable aligners allow maintenance of greater overall oral health by being able to floss and brush teeth with ease.
The first step is to book the Invisalign scan (generally free) with your healthcare professional. After the scan is taken, the patient is then issued with the projected custom-fit plan of their treatment.
The second step is the fitting of the clear Invisalign aligners. Commitment is paramount to the Invisalign treatment because the patient has more autonomy wearing the aligners. For effective results, it is crucial to wear Invisalign aligners between 20-22 hours of the day. Some dental practices even use technology to track the progress of the patient's treatment via an app.
The final step for the patient is protecting their investment. Once the Invisalign treatment is complete, and alignment corrected, then the patient wears a retainer for as long as they want to keep their teeth straight. This is similar for all treatments, whether clear or traditional methods.
Advantages of traditional braces
Traditional treatment for straightening teeth consists of a metal bracket connected by wires and bands. Although the procedure is noticeable, the newer designs have improved to be less bulky and not as uncomfortable as the older models.
In a recent study that evaluated the effectiveness of Invisalign treatment and conventional fixed appliances, it suggested that for more complex malocclusions fixed appliances might be more effective.
However, Invisalign patients were shown to finish faster than conventional fixed appliances and both improved mild to moderate non-extraction patients.
Returning to the answer of "it depends".
If the patient wants a straight smile, a relatively quick procedure, that is also hardly noticeable then maybe Invisalign is the option. Whatever the choice, future patients should ensure to consult a professional. The patient's practitioner will be able to help them choose the treatment most suited to them.
Now that you know the pros and cons of both, would you choose clear or traditional braces?