This is the third year in a row that I'm purchasing Wealthy Affiliate's Black Friday Special.  I save a big whack on Premium Membership fees at Wealthy Affiliate each year by purchasing on Black Friday.  Details are in the video below.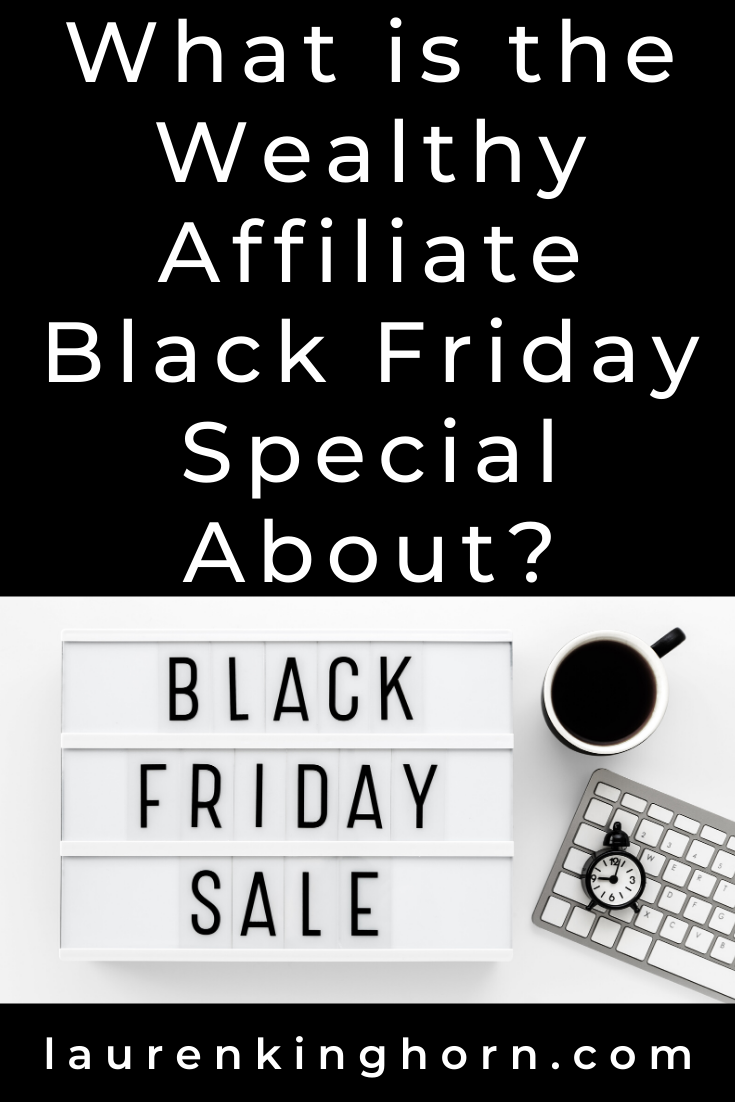 Very briefly, Wealthy Affiliate is the place where I got all my training, support and tools so that I could create niche websites and earn money online.
It's a great place to learn about Content marketing, SEO, Affiliate Marketing and so much more –  everything you need to build a profitable online business.
And there's also a supportive community to keep you motivated every step of the way.
You can read more in this post: How to Start a Blog Free
And this post:  Can You Really Make Money on Wealthy Affiliate
And this post: 23 Reasons to Take Wealthy Affiliate's Black Friday Deal
Here's where you can sign up for Wealthy Affiliate's Black Friday Deal.  *This is an affiliate link.
Don't pay $49 a month for Premium Membership at Wealthy Affiliate.
That works out to $588 a year.
Get Your Annual Membership on Black Friday and you'll ONLY pay $299 for the entire year.
Saving you $289.
That works out to just under $25 a month.
It's also a $60 saving on the usual Annual Membership rate.
On any other day of the year, Annual Membership will cost you $359.
Black Friday is coming.  And with it your chance to start a profitable online business for $0.82 a day.
If you've ever thought of making money online, this is the perfect place to start. Who's in?
* If you purchase anything through a link in this article, you should assume that I have an affiliate relationship with the company providing the product or service that you purchase, and that I'll be compensated in some small way at no extra cost to you.