I recently did an Online Challenge to learn how to take my business to the next level.
On Day 1, I learned information that completely revolutionised the way I run my online business.
If you've never heard of the Value Ladder and you're not using a sales funnel in your business, read on.
What's the Value Ladder?
The Purpose of a Value Ladder is to gently steer your prospects to your best offers by providing value — every step of the way. It's how you build trust, how you foster long-lasting relationships with your customers or clients. And it's also how you sell your high ticket products or services.
How to WOW Your Customers into Buying from You again and again
The more value you offer in your

free gift

(lead magnet or content upgrade), the more likely

a prospect will turn into a customer

.

The more value you offer in your

initial offer

(entry-level product), the more likely a

customer will buy your premium offer

.

The more value you offer in your

premium offer

, the more likely your premium customer will become an

exclusive customer

.

If you keep providing value to your customers, you'll

gain customers for life.
The point is that for a Value Ladder to work effectively in your online business, you need to deliver so much value that they can't wait to take the next step.
Here's an example of a Value Ladder.
I never understood what a Sales Funnel was until I understood the Value Ladder. So let's apply this knowledge to your online business.
You have a website and you have products, services, digital products or online courses you'd like to sell.
Here's an example of simple sales funnel you can set up.
Sales Funnel Page 1: Email Capture Form
Offer a Free Gift in exchange for an Email Address
The first thing you'll want to do is entice your readers to join your email list.
Because once your website visitors become one of your subscribers you can contact them directly, keeping them updated on your latest posts and special offers. This keeps your website top of mind.
Otherwise, you'll just have new people visiting your site every time you publish a new post. Your goal is to develop relationships with your visitors and keep them coming back to your site again and again.
This is your first step in turning a visitor into a raving fan and that's why it's really important to make a great impression.
So, create something really special for your visitors and offer it as a free gift.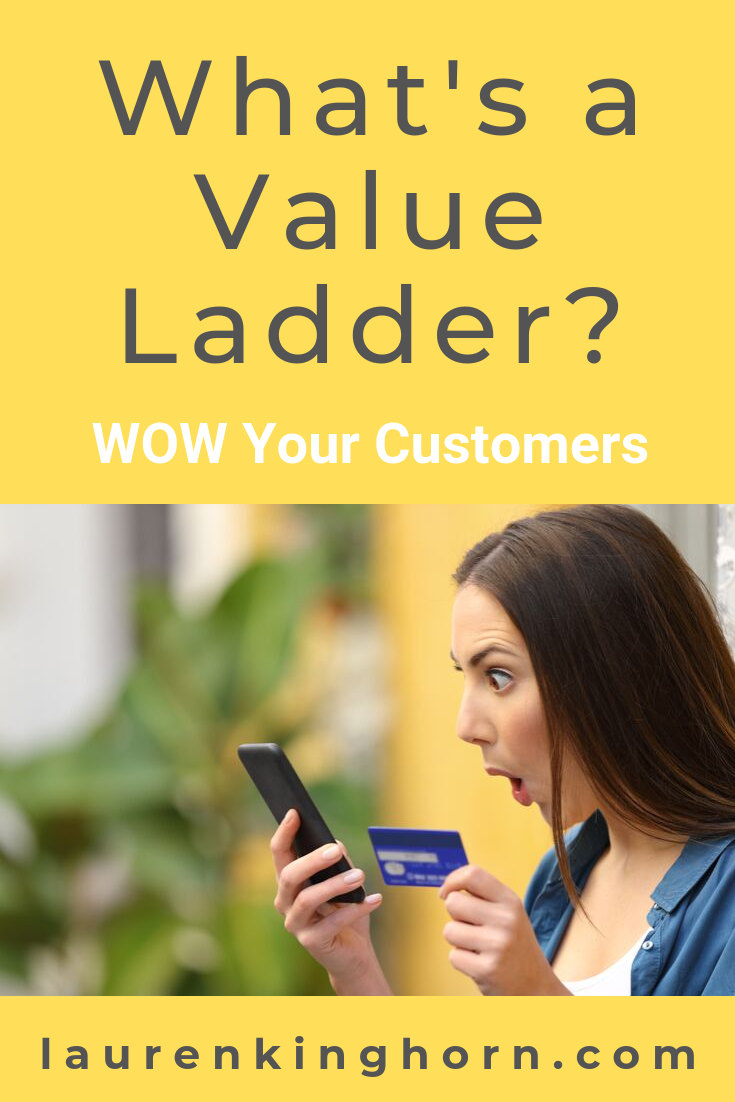 Image Credit: Pinterest Pin Created on Canva Pro
Free Gift Ideas for You…
eBook

— turn one or more of your most popular posts into an eBook

Content Upgrade

— create a checklist, worksheet or PDF summary of a post and add the email capture form in the post

A free trial or free sample

— e.g. if you're an author, you could offer to send the first chapter of your book

Video tutorial

— position yourself as an expert by creating video training

Mini email course

— Create a few shorter videos as a mini email course, send 1 video a day

Offer expert advice

— solve a problem you know your audience is dealing with or offer a 10-minute call

Online Challenge

— create a 5-day challenge that will help your visitor make a breakthrough

Competition or giveaway
Quiz or Survey
Sales Funnel Page 2: Product Sales Page
Offer a Product in Exchange for a Small Fee
On your next page, you'll offer a very low-priced product that gives your visitors a taste of what you have to offer.
Again, you can use any of the ideas above, but be sure to give even more value than you did the first time.
For example, if you gave away a free eBook or the first chapter of your book, you could offer your complete, published book at a discounted price. If you offered a short Online Challenge, you might want to offer a longer Challenge or a more difficult Challenge. And so on.
Sales Funnel Page 3: Thank You Page
On this page, you'll simply Thank your customers for joining your list or buying your product and tell them what to do next.
You can deliver the product automatically or tell them to look out for an email with their login details.
Conclusion
Can you see how you're building a relationship with your customers, building their trust by giving VALUE?
Even if you have the most incredible $1000 product in the world, no one's going to buy it unless they know and trust you.
Even if you have the most brilliant copywriter writing the most amazing sales copy for you, nothing can take the place of someone actually trying out your products or services and experiencing the benefits for themselves.
Use The Value Ladder to WOW Your Customers into Buying from You again and again.
Want to see a Real Live Example?
The best Value Ladder I've ever seen was for Legendary Marketer. I learned so much in their 15-Day Online Business Challenge that I created my first Sales Funnel to market it.
Check out my Legendary Marketer here.
Next up: What's a Sales Funnel? (Free Traffic Bootcamp Day 4)
Find all the content I created for the entire 30-Day Challenge here.
* If you purchase anything through a link in this article, you should assume that I have an affiliate relationship with the company providing the product or service that you purchase, and that I'll be compensated in some small way at no extra cost to you.